9 B2B Sales Time Management Techniques Of Top Salespeople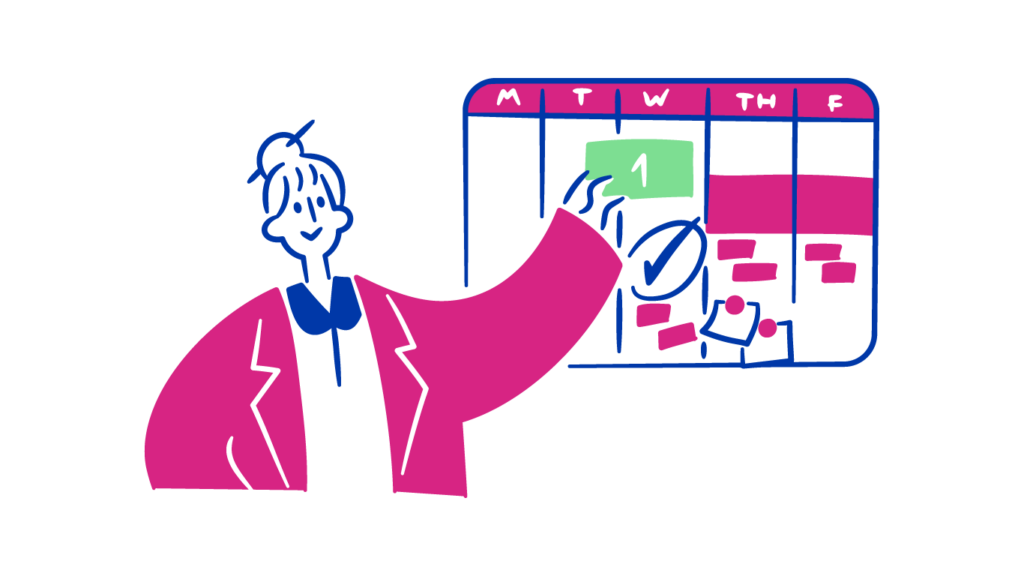 B2B selling is generally more complex than B2C selling. B2B sales often require plenty of contact, meetings and presentations, trials and demos, proposals and contracts. It can be quite a lengthy process!
Because the sales cycle for B2B selling is long, and plenty of the steps are out of the salesperson's hands, salespeople need to juggle many prospects and clients at the same time. With over 20 B2B buyers and prospects in the pipeline all at different stages, organisational and time management skills are critical for sales success.
So, what B2B sales time management techniques can you begin to adopt? How can you stay on top of your pipeline and give every prospect the best sales experience possible? Let's explore this below.
Why is time management important in the B2B sales process?
While juggling prospects, it's very easy to become distracted. In fact, research has shown that sales reps only spend 35% of their time actually selling. The report also found that the average sales person spends almost a quarter (25%) of their day writing emails!
However, staying in regular contact with current prospects needs to be balanced with taking care of current clients as well as generating new leads to keep the sales funnel full. To meet your sales targets and KPIs, time management is essential.
The 9 B2B sales time management techniques for sales reps
What time management skills and techniques can we adopt as B2B sales reps? While you don't need to employ them all, trial and error can help you understand what works for you and your individual sales strategy.
That being said, here are our top 9 B2B time management techniques for sales reps:
1. Prioritise your sales pipeline
Arguably the most important technique to have is the ability to prioritise. Focusing on the leads that are closest to converting is critical for success in sales. However, focusing 100% of your time on bottom-of-funnel prospects may mean a lack of focus on qualifying new leads and building your pipeline for the following month.
Administrative tasks such as sending emails and adding notes to the CRM (Customer Relationship Management) software can be time-intensive and distracting, affecting your sales productivity. As well as prioritising your prospective customers to meet your sales quota, make a habit of identifying your most and least important admin tasks, too.
2. Ensure you have a pre-call research checklist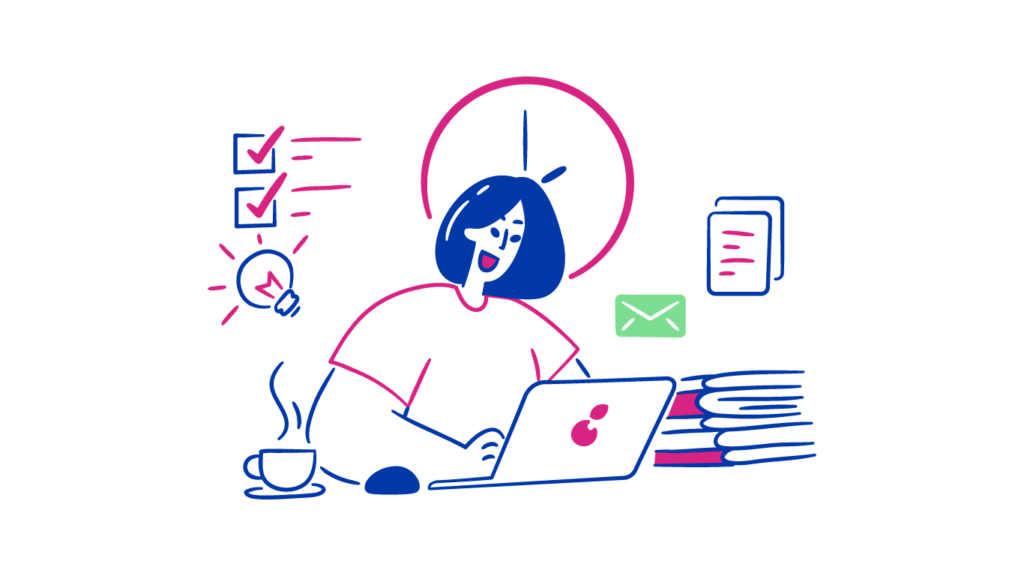 To avoid wasting time (for yourself and your potential customer!) make sure you have all your ducks in a row before getting in contact with them. When building your funnel, it's easy to focus on goals such as volume of sales calls and emails made. But, meaningful conversations are even more important to success. You can make the most of your calls by researching the prospect in advance. In doing so, you're also qualifying them and saving valuable time.
This may include:
Business name
Business size
Their product or service
Industry
Location
Potential budget
Current needs, wants and pain points
Decision makers and buyer personas.
An easy and quick way to get all of this information is by using FullInfo. Try it free here!
3. Sell the value of the meeting
When creating opportunities for meetings, product demos or a sales pitch, it's critical to convince the prospect that it's to their benefit to spend their time with you.
Don't focus on creating a meeting to 'show them your great new product'. Sell them the benefits. Here are a few examples:
'Do you have time to look at reducing your staff turnover by 33%?'
'I'd love to show you how we can make your business 50% more efficient'
'We can show you how to become more profitable almost overnight'
These are much more compelling sales approaches, and they can also reduce the likelihood of no-shows or getting ghosted by prospective buyers!
4. Plan for no-shows
However, if no-shows do occur, make sure you have a backup plan. Confirm the meeting is taking place 24-48 hours before it's due. If you end up travelling, instead of wasting time going home or back to the office, you can work remotely in a coffee shop or a hotel lobby to maximise your productivity.
5. Time block your schedule
Time blocking is a must-have for getting organised. You can do it with the help of your calendar, post-it notes or any other method that will allow you to split your schedule into distinct blocks.
You may think this isn't achievable in your line of work but the alternative of jumping from one task to the next all the time is detrimental to your productivity. It's been proven that multitasking can significantly reduce productivity by up to 40%. If you have to switch your focus every few minutes because of a lack of data, for example, this is an issue that should be resolved. Don't hesitate to raise this with your sales leaders.
Now, let's go back to time blocking. Start by listing your daily and weekly tasks. Typically in a B2B sales environment, the following sales tasks would apply:
Researching, cold calls or emailing new prospects and target buyers
Social media posting or outreach
Following up on website/inbound leads
Calling or emailing a current prospect
Generating sales meetings
Hosting product demos or setting up free trials
Attending virtual or in-person one-on-one meetings
Sending proposals
Following up on and closing sales
Updating the CRM system.
Alternatively, start by tracking the time spent on each of your sales activities each day over the space of the week. This can give you valuable insight into where you're currently spending your time and whether this is impacting your sales performance.
Split these tasks into a few categories: administrative tasks, new lead generation, prospect communications and internal time (such as sales team meetings, etc.). Then, allocate chunks of time to each category each day. Starting off and finishing the day with 30 minutes of admin time can mean that the rest of your day is dedicated to selling and prospecting time.
6. Create email folders to stay organised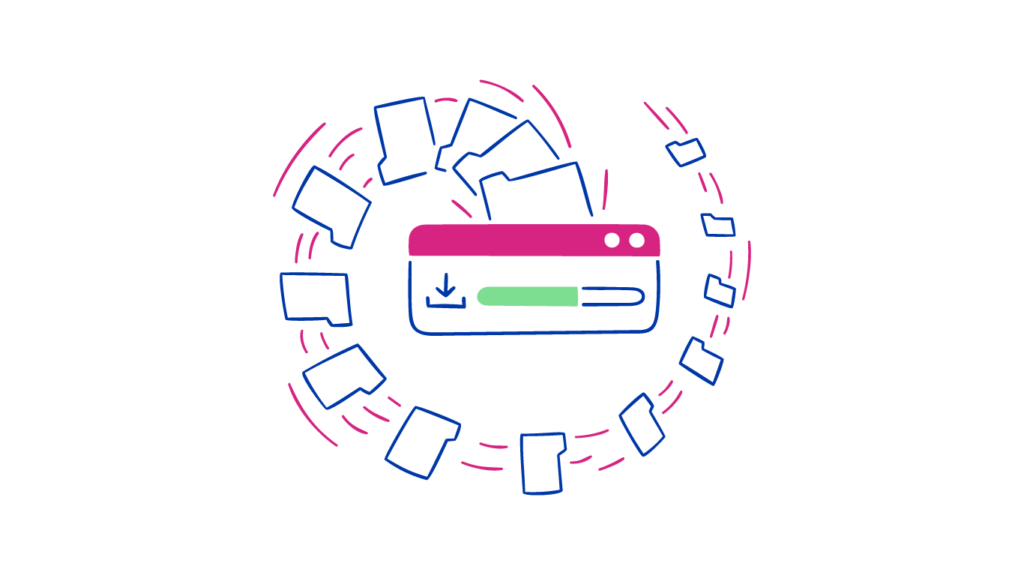 With so much of the day dedicated to client communications and emails, it's easy to get distracted by your inbox. The answer to this is simple: create email folders. Dedicate some time in your time-blocked calendar to reading and responding to emails and do so in order of priority. You could get started with just a few folders such as internal, prospects, clients and leads.
7. Automate the follow-up
Automation is a big time-saver. Writing a follow-up email after contacting a client can be tedious and quickly take up the majority of your day, especially if you want to send them relevant content. Automate this where possible with the help of your marketing department. They may be able to help using your CRM or other sales technology.
Alternatively, a virtual sales assistant could support you and take some of this work off your plate. Follow-up calls are trickier to automate, but a short script can help you make these calls simpler.
8. Create (and use) templates
If you find yourself writing the same emails, proposals or pitches over and over again, create templates for these instead of writing each from scratch.
Your templates should be simple to edit and send and will save plenty of time on a weekly basis. Speak to your sales managers about this, as there may be an opportunity to standardise these and share them among the team.
9. Plan your next day in advance
With the last ten minutes of your day, plan the following day in advance. Fill in your calendar with blocks of time to maximise your time selling.
Time management skills for sales professionals
| | |
| --- | --- |
| Skill | What is it? |
| Communication | Speaking to clients on the phone, in person or via email. |
| Social selling | Using your own or your brand's social media channels to engage with target buyers. |
| Storytelling | Pitching your product or service using case studies, stories or real-world scenarios. |
| Active listening | Listening attentively, taking in their information and responding accurately. |
| Presentation skills | Keeping sales pitches and product demos engaging, coherent and clear. |
| Negotiation skills | Creating a fair compromise (usually on price or product features) with your potential buyers. |
| Time management and planning | Using your time each day effectively to stay productive and maximise the time available for your sales efforts. |
| Collaboration | Working with others in your sales team to achieve a common goal. |
FAQs
B2B sales vs. B2C sales: What's the difference?
The main difference between the two is that business sales are usually more complex. They often require a lot of information, sign-off from multiple stakeholders and more experience to sell. B2C sales reps are focused on selling to one customer. This means shorter sales cycles, larger client bases and often lower-cost products and services.
What is "Stretch" sales time management?
Stretch sales time management is about metaphorically 'stretching' the hours in each day. This includes steering clear of distractions, blocking out your day and prioritising the hardest, most urgent and important tasks each day.
What is the most powerful time management technique?
The best time management technique is to plan your day in advance the day before. This means you can get started each day knowing exactly what needs to be done and without wasting time.
Conclusion
So, there we have it. The 9 B2B sales time management techniques that will help you transform your working day and drastically boost your sales efforts. Plan your days in advance, set up automation and templates to reduce administrative time and prioritise your tasks every single day.
Time management is one way to boost your productivity but if you combine that with the right tools, you can truly get more hours in the day. Don't waste time researching your B2B contacts manually. Get all the info you need on fullinfo. Try it free today!
References & further reading
---
---