How To Be A Successful Inside Sales Representative And Crush It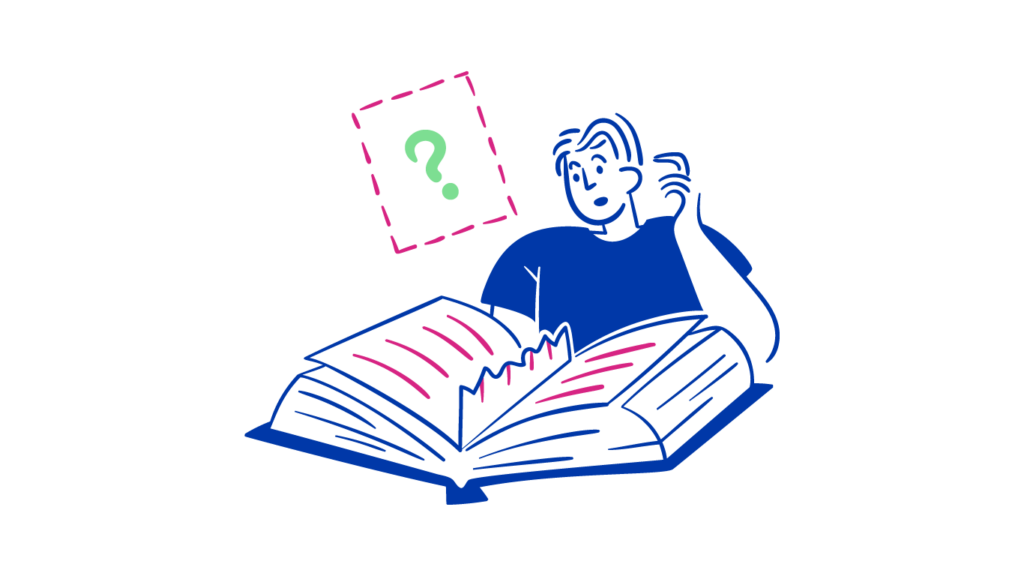 Inside sales reps have an important role to fill with a broad skill set. Not only do you need a passion for sales, but you also need to be a problem-solver and committed to providing the right solution for your prospective clients. On top of that, high-performing inside salespeople have a specific set of attributes and skills for sales.
Of course, sales enablement software can be a huge help in closing deals. But good data means nothing if you're not able to communicate well, overcome objections and build strong relationships.
This article highlights the key steps on how to be a successful inside sales representative. Let's take a look!
What is inside sales?
Inside sales is the art of prospecting customers remotely. It is all the rage right now as businesses continue to rethink their virtual sales and marketing strategies.
Inside sales has become the preferred marketing model for reps in B2B, tech, SaaS, and a variety of B2C industries selling high-ticket items. The sales process involves a mix of phone calls, emails and social selling. Inside sales reps often use meeting software to host meetings and present product demos remotely.
An inside sales rep will usually have strong prospecting skills and a high level of knowledge about clients' needs and requirements. They are also keenly aware of competing solutions and have excellent communication skills.
Startup businesses find insider sales a cost-effective solution but larger companies are discovering the benefits, too. In fact, research from Harvard Business Review has shown that inside sales teams pay between 40-90% less to acquire new customers compared to field sales teams — a staggering saving that many businesses can't afford to ignore.
Top qualities of an inside sales rep
Successful inside sales reps have specific key skills, a positive attitude, and the dedication and resilience to succeed. Here are the top qualities of an inside sales agent.
Product knowledge
One of the most important qualities of a good inside sales rep is understanding their product or service like the back of their hand. Prospects will ask various questions about every small detail and intricacy that the product offers. Professional sales reps are able to rattle off answers without hesitation, and this is instrumental to demonstrating expertise and gaining the customer's trust.
Prospecting skills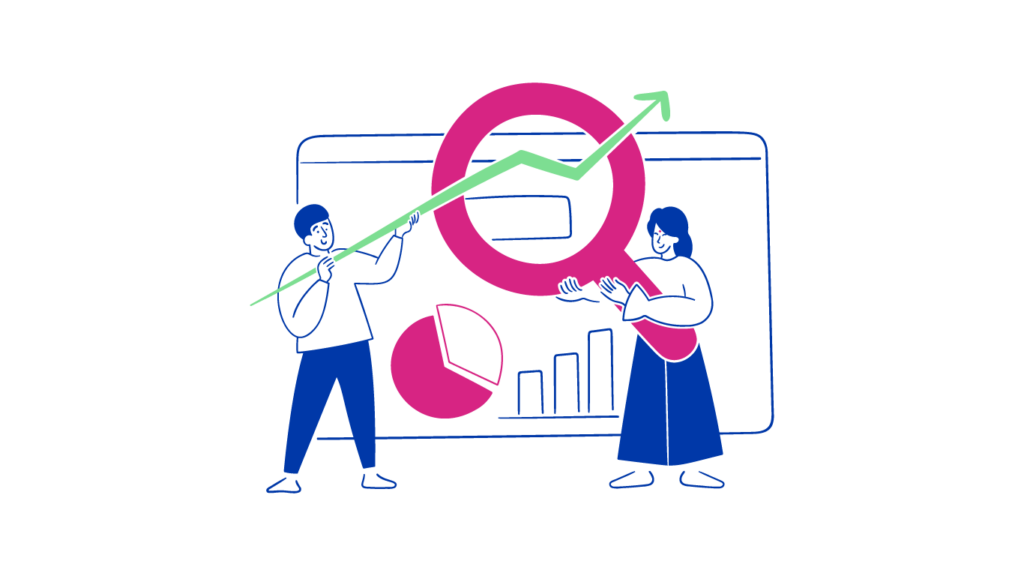 The best inside sales reps can think on their toes, have a quick wit and are adept at finding new customers and new opportunities to connect with.
They have the skills and know-how to explore the best CRM and digital marketing tools. Research is a critical part of prospecting, and top performers know where to look, what information is required and how to use platforms such as fullinfo to get the information they need to reach out to and qualify prospective customers.
Active listening
If you want to stand out as an inside sales rep, active listening is a quality you must learn and ever master. Active listening is about paying attention to what the client is saying and responding to demonstrate a deep understanding.
The greatest benefit of active listening is that it makes the customer feel comfortable while they talk.
Active listening might sound like a skill that should be mastered in kindergarten, but many inside sales reps lack this. This skill takes a little while to learn and includes steering clear of distractions while giving the prospect your full attention.
Rapport-building skills
You'll be a superstar inside sales rep if your customers can feel comfortable with you. Sometimes it pays to get a little personal or create a bit of rapport with the prospect to get to know them and what their exact needs are. In your subsequent calls, try to mention something you learned about them in the first conversation. Perhaps they have a pet, children or an event they were looking forward to attending.
Building rapport is a crucial part of developing genuine, long-lasting relationships with clients, and being personable plays a big part in this. If you are also a good conversationalist, you can help make your customer feel at ease with you, fostering a mutually beneficial and long-term connection.
Time management
There are a number of activities an inside sales rep must complete each day to be successful, such as making calls, sending emails, scheduling follow-up calls or emails, booking meetings and tracking activities. So, as an inside sales rep, you need to master the art of time management. It's vital you're able to block out time within your calendar for all these tasks to save on multitasking. But, don't forget to try and dedicate the majority of your day to speaking to both current and new prospects, as this forms your ongoing sales funnel.
Collaboration
You can't go it alone. To succeed as an inside sales rep, you'll need to work well with your sales team, open yourself up to new ideas, and share what you know.
As well as internal collaboration, sometimes you'll need to collaborate with your prospect to help them get buy-in from their stakeholders. No matter what you choose to sell, there will always be that customer who needs just a bit more help. In many cases, you are the first point of contact for the company's decision-makers.
Problem-solving attitude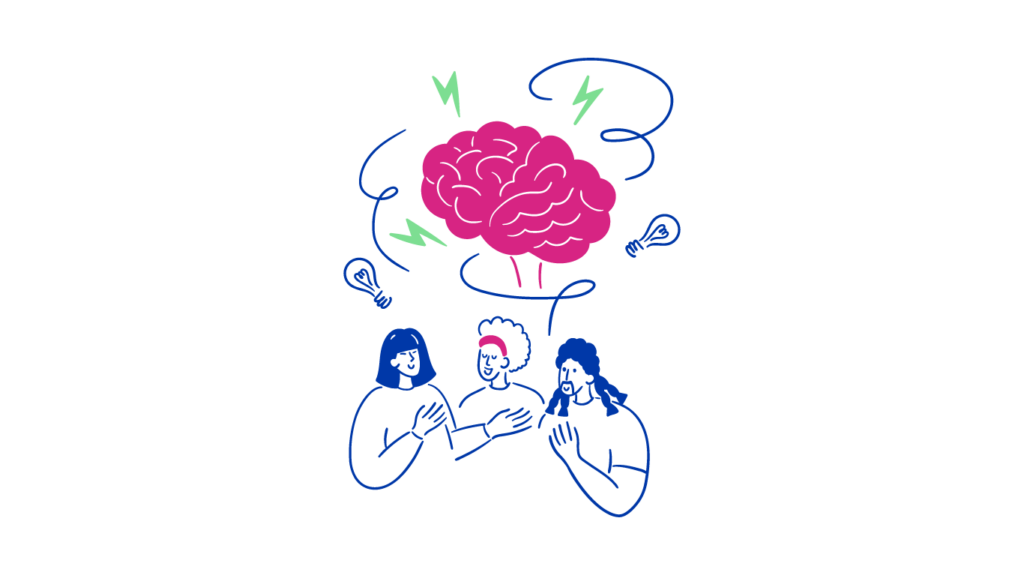 Marrying the features and benefits of your product or service with the wants and needs of the business is critical.
This means that your ability to solve problems expediently can help close deals and move customers or clients down the sales funnel more quickly. An effective inside sales representative creates tailored and bespoke pitches that perfectly match the requirements of the prospect.
Conflict management
As a sales rep, you have to have solid conflict management skills. Conflict can sometimes arise when you're dealing with customers but a good rapport can mitigate this. People who are good at handling conflict and are proactive tend to be more successful as inside sales reps.
CRM mastery
Inside sales can be a complex art, and one of the most critical qualities that separate the top-performers from the rest is mastery of the best customer relationship management (CRM) tools or software. It's only by knowing your CRM inside and out that you can close deals faster and streamline your time management.
CRM knowledge makes phone calls, email follow-ups and social media outreach much more efficient. Also, regularly updating your CRM can give you an up-to-date view of your pipeline and forecasts, helping you to stay in control of your sales funnel.
Social selling
Social selling is all about being proactive on various social media platforms and can be a major component of a successful sales strategy.
With some of the most popular online networks offering extensive profile information and detailed product-specific pages, you can easily leverage social media to research and make contact with potential customers. If you have an established presence on Facebook, Twitter, Instagram, or Linkedin, this is a great start.
Negotiating and closing skills
As important as all the other skills are, negotiating and closing deals is crucial to sales success. After all, you can be very effective in your calling and have a positive attitude, but if you lack the right skills to close the deal, you won't get the output to reach your sales targets and KPIs.
4 steps to improve as an inside sales rep
To learn how to be a successful inside sales representative, here are four steps to consider:
1. Maximise sales calls
You can't close a good deal if you don't have enough conversations with qualified leads and prospects.
One way to increase your sales calls and email marketing efforts is frequent (often automated) follow-ups combined with a great CRM solution. This will increase your chance of making successful deals. In fact, the optimal number of follow-up emails to send is 2-3. This is the number one step to improving the results you get as an inside sales rep.
2. Conduct research
The more research you do, the better your chances of a positive call with a potential client. And when you speak clearly and confidently about industry trends and how the prospect could benefit from using your product or service, they're much more likely to listen and show genuine interest.
Conducting proper research is also a time-saving skill. There is no point in pitching your product to someone who is outside of the decision-making process. So, finding the right person to speak to can save valuable prospecting time.
3. Improve your interpersonal skills
Interpersonal skills are always valuable when you're working with people. Learn how to be a successful inside sales representative by relating to, connecting with and understanding your prospects.
Don't forget that people want to do business with people they trust and are comfortable with. So, being a good listener and observer, asking relevant questions and offering valuable feedback is key to making good sales. Practice your communication style. Not just on the phone but through your emails and social media, too.
4. Make use of technology
In sales, time is money and efficiency is key. Inside sales reps who want to make the most of their sales process can't do without the right data and tools. Sales enablement is critical, and adopting the right technology is your best tool for getting work done faster than ever before.
FAQs
What is the future of inside sales?
With more and more companies moving their workforces to remote and virtual models, inside sales have become an invaluable asset. Current trends show it will be a vital part of the future for many companies.
In fact, 70% of your customers don't even want to meet in person, according to research by Sales Benchmark Index, and most key decision-makers are happy to make business remotely. A DiscoverOrg survey found that 78% of decision-makers surveyed have taken an appointment or attended an event after receiving an email or cold call.
Does inside sales involve cold calling?
Generally speaking, inside sales reps don't often cold call. Cold calling is usually a high-pressure sales tactic that scares people into potentially buying your product or service. Sending an email or a message and letting your prospect reply at a time that suits them demonstrates respect for their busy schedule.
What is the difference between inside sales and outside sales?
The goal of inside sales is to sell products and services remotely. In outside or field sales, sales reps sell products and services in-person through face-to-face meetings, events and other traditional methods.
Conclusion
To summarise, being an effective inside sales representative requires an individual to be driven, efficient and resilient. Good communication skills and a positive attitude also play a critical role in becoming a successful inside sales representative. If you incorporate our key points on how to be a successful inside sales representative, you can set yourself up for success. Now get out there and keep selling!
If you are looking for a way to streamline your work, try the fullinfo platform for free today. You'll find all the details of the key contacts at your target companies.
References and further reading
---
---