[Step-by-Step] The Consultative Sales Approach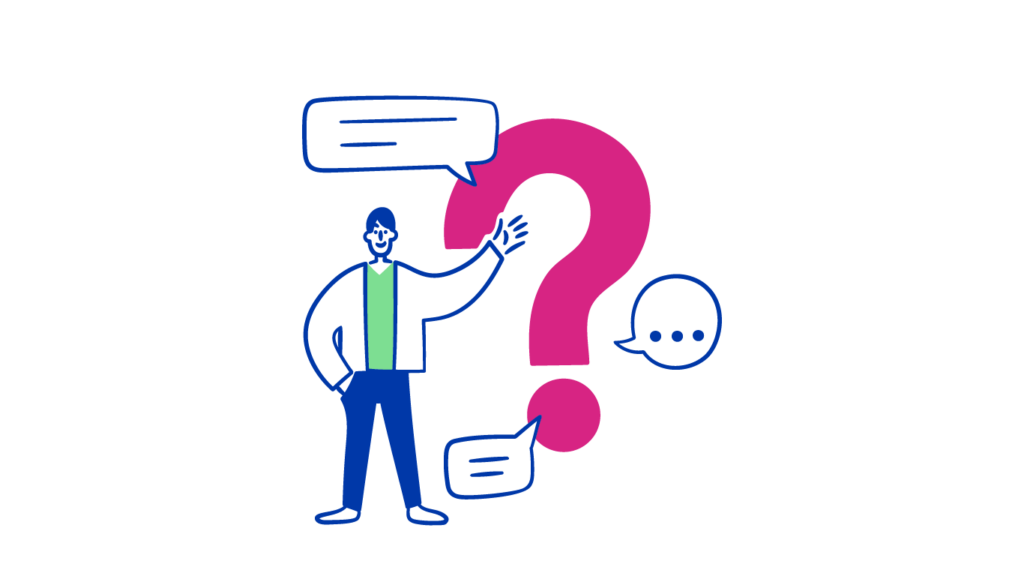 More consumers are buying online than ever before, and statistics say online shopping habits are set to stay. With the rise of online shopping comes a savvier consumer, leaning on reviews, recommendations, websites and social media to make the all-important purchasing decision. Online shoppers are looking for signs that they can trust the brands they intend to shop from. Customers no longer need to be told what to buy. Instead, they are looking for expert feedback and advice before committing to a purchase.
So, where does the consultative sales approach come into play with the rise of a more educated consumer? Well, instead of telling the customers what they need, consultative sales is a solution-based selling approach based on a deep understanding of the customer.
We'll take a look at the approach and the benefits in this step-by-step guide to the consultative sales process.
What is the consultative selling approach?
Consultative sales is a specific sales approach where sales reps recommend solutions to potential customers based on their wants, needs and problems. It's the process of determining whether a lead or a prospect is a good fit for your product or service reps. This is also known as pre-qualifying or pre-qualification. Generally, this sales process takes place during sales calls or initial conversations with a prospect.
The consultative selling approach helps determine which customers may stick around for the long term and avoids wasting time on customers who may not have the decision-making capacity or budget for your solution.
Unlike other sales approaches, this one is solution-based and customer-centric. So, instead of selling a product based on its individual merits or benefits, sales representatives sell the solution to a problem that a particular customer is facing. Consultative selling may seem very similar to solution selling, but there are some important differences. See our article on solution selling vs consultative selling for more information.
It's regarded as one of the best sales strategies out there for inbound sales, and it allows sales reps to act more like helpful consultants and advisors rather than pushy salespeople.
Benefits of adopting the consultative selling approach
So, what are the benefits to businesses and sales teams that adopt the consultative sales process?
Increased revenue
Adopting any new approach to sales will always have the ultimate goal of increasing revenue. The consultative approach to sales does this really well by addressing the customer's needs rather than selling a product as a whole. Demonstrating expertise and knowledge helps the customer become more comfortable and confident in your brand, which makes them more likely to purchase.
Shorter sales cycles
When selling in complex sales environments, the (notoriously lengthy) lead time and sales cycle can be shortened by using consultative selling tactics. By sharing facts and case studies and explaining the answer to a problem that the customer is facing, salespeople are far more likely to get company buy-in and budgets allocated quicker than if they were selling just a set of features.
Competitive advantage
The helpful nature of this sales approach gives salespeople a competitive advantage and helps them to stand out from the competition. Where other businesses may focus on getting a transactional sale over the line, sales reps that use consultative sales focus on the customer's pain points and make a genuine effort to drive customer success. This is what makes a company stand out.
A customer-centric approach
Measuring sales success by the customer's success means driving a stronger customer relationship from the get-go. By developing a deeper understanding of their needs and putting these needs first, sales reps form a stronger bond with each customer. This drives customer and brand loyalty, too.
The Consultative Sales Approach Explained
Now, let's explore the consultative approach to sales and how sales professionals can implement this in their day-to-day.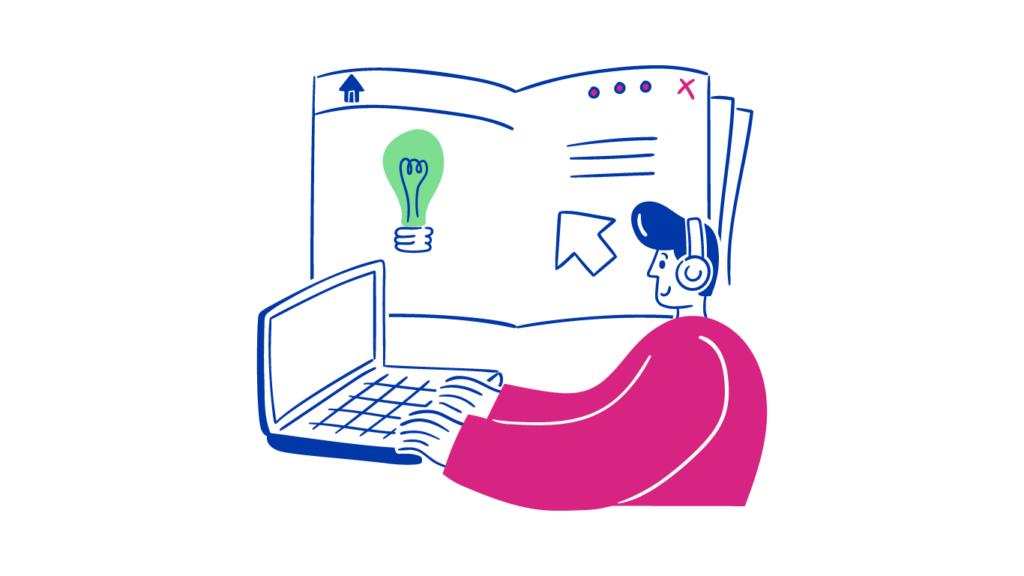 1. Research
To maximise the success of the consultative sales process, research the prospect thoroughly before trying to strike up an initial conversation. This should include information about their business as well as the buyer persona of the individual.
Research also gives sales professionals the opportunity to prepare relevant questions to ask prior to the call. By planning ahead, the sales pitch will be much smoother, more productive and more effective. You can spend your time focusing on qualified leads rather than qualifying each person on every call.
2. Connect
Now it's time to make the call. Connecting with the prospect is one of the key elements of being a consultative seller. At this point, salespeople should be focusing on building credibility and on creating a strong impression with the prospect.
3. Understand
At this point, demonstrating an understanding of the customer is critical. Use an investigative approach — focus on asking the right types of consultative selling questions to better understand the customer without losing credibility. Modern buyers appreciate a two-way dialogue instead of being spoken at.
4. Educate
Instead of educating the prospect about the product itself, focus on educating them on how to overcome the current challenges they are facing. Or, explain to them that an alternative solution exists, which they may not have considered or been aware of previously. Create a plan to reach their goals with your solution.
5. Qualify
From the beginning of the sales conversation, sales reps should constantly be qualifying the lead based on their answers to the questions asked. If the customer is not right for the product, it's not the time to switch to transactional selling. Stick to the consultative selling strategies, and you can take your service offerings to the next prospect if this one isn't part of the decision-making process.
6. Close
An effective close helps influence the buying decision. A key element to this sales methodology and a successful consultative seller is having the confidence to push for the close. Even if you're still at the product demonstration or trial stage, you can approach the customer for a close if it makes sense.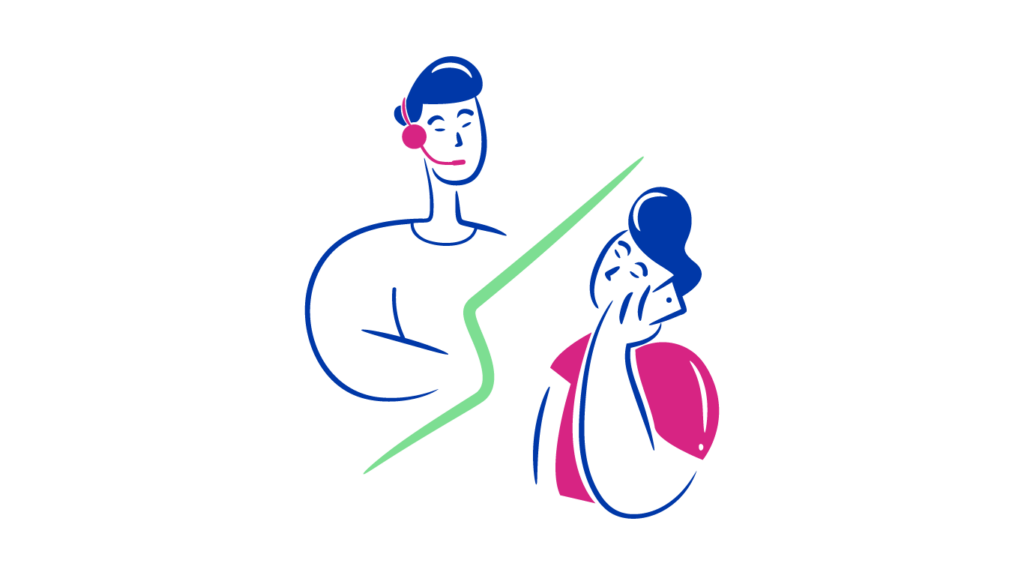 7. Follow up
Begin the follow-up process by looking back over notes made during your calls. If any critical information is missing, use this as part of your own feedback loop for future prospects and calls. It's a great learning opportunity!
Based on the last call, reach out with the appropriate action: a calendar invite, an email, a product trial or a sales meeting with all the stakeholders. Don't just follow up once and leave the prospect to stew. Multiple follow-ups are acceptable and often necessary with the longer lead times that complex sales environments bring.
Consultative selling example
Here's an example of the consultative selling process.
A business wants to invest in a CRM and is considering your software as one of several options.
The prospect (in this case, perhaps, a Customer Service Manager, Operations Director or COO) researches to understand what constitutes an effective CRM and what they should look for. This could include plugins, integrations with their website, or live data feeds.
They reach out to you via live chat, phone call, contact form or other means.
You ask specific questions and strive to understand their business and needs. You gather details about their existing software stack or methodology. They could be using spreadsheets or multiple sources of mismatched data, for example.
You use your expertise to create a plan and offer suggestions to successfully incorporate a CRM and help them make the best decision for their business and their business' success. If you find that they don't qualify for your solution, you can suggest an alternative that is more suited to their budget or needs.
While it's important not only to educate the prospect on available options and solutions, you don't need to shy away from the benefits and merits of your product or service.
Part of your sales pitch should include the things your product does well, particularly as your customer will be comparing the elements of your own service to those of the competition. If customers aren't clear on what the features of your product are, they may find it too difficult to compare your product to those of the competition.
Consultative selling tips
What are some tips we can use in our consultative selling techniques? Save or print out the below table to help drive your sales conversation.
| | |
| --- | --- |
| Tip | What it means |
| Focus on the customer | For the best chance of success, research your customer, their persona and their business prior to your sales meeting. Do your research in advance to understand the person in the other chair — their wants, needs and problems. |
| Ask the right questions | In your customer interactions, ask open-ended questions to discover more without compromising your expertise or credibility. For example, ask questions about their current solutions, problems faced and why they've reached out to you. Estimate their budget as part of the pre-qualification process and try to determine this on the call. |
| Be an active listener | Active listening involves demonstrating attentiveness to what the customer is saying. This helps them feel heard, and it helps you to build a positive relationship. |
| Elicit feedback | As you're explaining a solution and coming up with a plan for the customer, make sure to regularly check in and gauge their understanding of the solutions and ideas that you're explaining. |
| Customise your approach | Finally, customise your approach. This includes the customer interactions themselves, whether you use technical terms or layman's terms. Similarly, you'll need to customise your solution package to their needs. This might include add-ons, discounts, a longer-term contract or a promotion. |
FAQs
What are the most important consultative selling skills?
The most important skills to harness the consultative sales methodology are:
Relationship-building
Demonstrating trust and credibility
Research skills
Problem-solving
Empathy
Asking relevant questions
By using these skills together, salespeople can build healthy customer relationships, demonstrate credibility and truly support their prospects with their buying decision.
What is the difference between consultative selling and relationship selling?
When looking at the difference between the two sales types, it's important to take into account the history of sales. Before and during the 90s, pushy sales tactics and untrustworthy sales practices left many customers and prospects wary. Coming into the 00s, relationship-building was the preferred way to build trust, foster authenticity and support the customer to help them feel more comfortable in purchasing.
Today, customers are savvy enough to do their own research and have their own trust markers — be that customer reviews or peer recommendations. Relationship builders are no longer needed. In fact, relationship builders are now the least successful of the five challenger sales types in complex sales environments. Today's customers are looking for expertise and solutions tailored to them rather than a friendly customer-service-focused rep.
When does consultative selling fail?
While research has shown time and time again that consultative selling works in complex sales environments, the methodology doesn't work in transactional selling systems. Transactional selling methods are about hitting revenue targets. However, without the customer-centric focus, salespeople are working based on the features of a product rather than what's (necessarily) right for the customer.
Conclusion
To conclude, it's undeniable that the consultative sales approach is the way forward for successful salespeople and top performers. Ultimately, remember that your role as the salesperson is to help your prospects make an educated decision and achieve their business goals. Focus on delivering and building a long-lasting customer relationship where prospects feel supported, heard and have an informed sales experience.
The first step to building a great customer relationship is reaching out to the right prospects. Try fullinfo to get a head start with that.
References & further reading
---
---