The Seven Defining Qualities Of A Good Sales Team Leader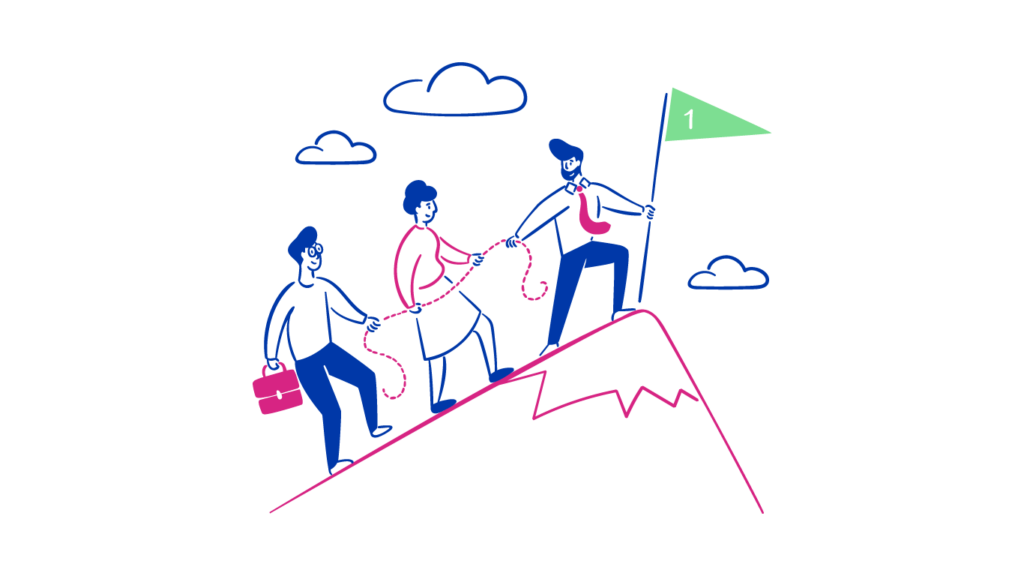 Think of a football team for a moment. Without strong leaders and successful managers, the team's performance suffers. Well, sales is no different. Effective leadership is crucial to the success of your sales team.
Some think of a good sales leader as someone who delivers results. That's true and they are often rewarded and compensated based on the results of the team. But there are also plenty of underlying qualities of a good sales team leader that may be overlooked. Skills such as coaching, training, motivating, supporting and encouraging the entire sales team on a daily basis are equally as important.
The most dangerous leadership myth is that leaders are born – that there is a genetic factor to leadership. That's nonsense; in fact, the opposite is true. Leaders are made rather than born.
—Warren Bennis, DBA, Chairman of the Leadership Institute
So, why is leadership important in sales and what are some defining characteristics and leadership qualities that high-performing sales managers adopt? Let's explore.
Why leadership is important in sales
The performance of each individual salesperson is down to how they are managed. That's why the success of any sales team is contingent on a good leader. A leadership role in sales management commands respect. Not only does a strong sales leader need to motivate their team, but they also need to communicate effectively with upper management, stakeholders and, sometimes, the company board.
What are the sales leader responsibilities?
The ultimate responsibility of a sales leader is to meet and exceed sales and revenue targets each period, whether that's weekly, monthly or quarterly. So, an effective sales leader will take control of the sales strategy, implement sales enablement technology and support their team of salespeople.
In terms of day-to-day responsibilities, this can include:
Implementing the sales strategy
Running sales team meetings, mentoring and coaching
Analyzing individual team member performance and sales scorecards
Monitoring and motivating the team
Setting targets, objectives and key performance indicators (KPIs)
Creating opportunities for advancement and development
Reporting to the leadership team
Recruitment, hiring and firing of the team, which may also include sales assistants, lead generators, account managers and/or a customer success team.
The defining qualities of a great sales team leader
So, with those key responsibilities in mind, what qualities separate an average sales team leader from a great one?
These include:
1. Results-driven
The best sales leaders are target and results-driven. They not only set individual goals and deadlines, but they also make sure that each sales rep has a deep understanding of their expectations.
Having objectives clearly communicated is a good way to increase team focus and motivation, which, in turn, yields better results. This is then reinforced by daily motivation, encouragement and monitoring.
2. Firm and decisive
Great sales leaders establish firm command over their team by exercising the power their title and position entail. This doesn't necessarily mean an off-putting demeanour or unapproachable personality traits. It just means creating a clear hierarchy and creating a decisive environment. Sales team members will, understandably, struggle if their priorities are regularly tweaked and changed. A decisive approach is important to keep expectations clear and drive successful outcomes.
3. Eye for sales talent
Sales team leaders will often be responsible for hiring team members. That's why the ability to spot passion, natural talent and skills that can be honed is important. Having a keen eye for talent can also reduce staff turnover which can be disruptive and discouraging to other team members.
4. Sales intuition
As a previously successful sales rep, a sales manager will have gained practical experience from closing a large number of deals themselves. One key attribute of a sales leader is the ability to find new opportunities and new markets to target. Remember, this isn't just about the sales team. Sales managers are responsible for all revenue generated by the business.
5. Emotional IQ
Emotional intelligence is another great trait of an effective leader. Sometimes direct reports may face interpersonal issues or difficulties with certain customers. It's important to have the ability to empathise with your team members and effectively manage conflict.
As well as this, self-regulation is also a key quality. If something goes wrong or a team member makes a mistake, you shouldn't quickly react in anger. This creates uncomfortable situations for everyone involved. If you don't learn to regulate your emotions before responding, your team may avoid sharing mistakes in the future, which leads to lower morale.
Instead, you should provide honest feedback to team members. This is why having the emotional IQ and social skills to handle difficult conversations can help to foster a harmonious team environment.
6. Coaching mindset
Great sales team leaders are also good at sales coaching. As experienced salespeople, they should be more than qualified to educate, train and coach their teams. Each sales professional will have their own approach to the sales process as well as distinct strengths and weaknesses. Good leaders can alter their sales training programs to support the needs of each individual within the team.
7. Strategic leadership
As we mentioned in point four, a strategic approach to current and new sales opportunities is key. Sales leaders should have the knowledge to appoint the right teams and individuals to suit the needs of each prospect. Segmenting the prospects and making each team member responsible for their own target market or customer type is an effective way to give autonomy to your team as well as resolve potential conflict.
Strategic leadership also involves time management and a focus on sales enablement. This means making a case for the right technology and data tools to save valuable time in the research, prospecting and follow-up stages of the sales funnel.
Sales leadership styles explained
Each sales leader will have their own natural style of leadership. Below are some of the most common sales leadership styles as well as the positive and negative key qualities of each:
Leadership style
Quote
Pros
Cons
Authoritarian
"Do what I tell you"
Good for quick decision-making
Firm and decisive
A clear vision 
Good at getting results
Little room for error
Employees may feel disrespected and not heard Stifles creativity
Often low emotional intelligence 
Coach-style
"I support you and your growth"
Creates high-performing sales reps
Nurtures each individual's skills
A positive working environment
Offers helpful feedback
Time-consuming to begin with
If working with established salespeople, they may be reluctant to change tactics
Needs a very competent coach to take charge with their own sales experience
Democratic
"I'm listening to you"
Include employees and team in decision-making
Encourages creativity and collaboration
Values transparency
Builds trust and respect
Can take too long to make decisions after considering everyone's opinions
May quickly change tactic after hearing a new opinion
Doesn't work with new employees or entry-level sales staff
Laissez-faire
"I trust you to do your job"
Allows top performers freedom
Gives opportunities for professional development
Fosters an environment where staff feel valued and trusted
Too much freedom may be given, which can encourage laziness
May reduce accountability
Productivity can increase
Shifts some management responsibility on to the team members
Transactional
"You are rewarded for meeting your goals"
Rewards team members for meeting and exceeding their targets
Drives productivity and results
Ideal for easily-repeatable sales processes
Difficult in complex sales environments and may lead to resentment from staff members who have worked hard
Sales leaders may be resistant to change
Rarely innovative or encouraged to find new, creative solutions
Transformative
"We can't improve without transformation"
A focus on constantly improving
Drives efficiencies and maximises productivity
High levels of employee engagement and satisfaction
Can facilitate changes well
May find it difficult to handle emergency situations 
Quick and decisive decision making is difficult
May suffer from "magpie syndrome" — the tendency to get distracted by new technology or new approaches
What are some of the best practices that successful sales leaders can employ?
1. Employ analytics
In any industry, sales are dependent on data and trends. That's why keeping on top of analytics is key. Create a sales rep scorecard to monitor individual team member performance, and use your CRM to keep an eye on progress towards your targets and goals.
As well as team analytics, it's important to keep an eye on emerging sales trends, market information and the competition to stay on top of your game.
2. Embrace innovation
Creativity and innovation are crucial for creating an efficient sales team. The key to innovation and new approaches is finding ways to maximise output and results while minimising resources. This may include shifts to insider sales techniques, adopting new sales technology or automation processes to make the prospect follow-up process simpler and reduce administrative work.
3. Encourage teamwork
A focus on collaboration and teamwork is an essential tool to nurture a positive company culture and team relationship. Sales can quickly become competitive, so giving each team member their own focus is important to foster harmony among the team.
An in-depth understanding of your team's way of working, sales strategy and time management skills are key. That way, you can focus your efforts on making the sales process simpler for everyone, delegating where necessary and organising your entire team.
4. Foster motivation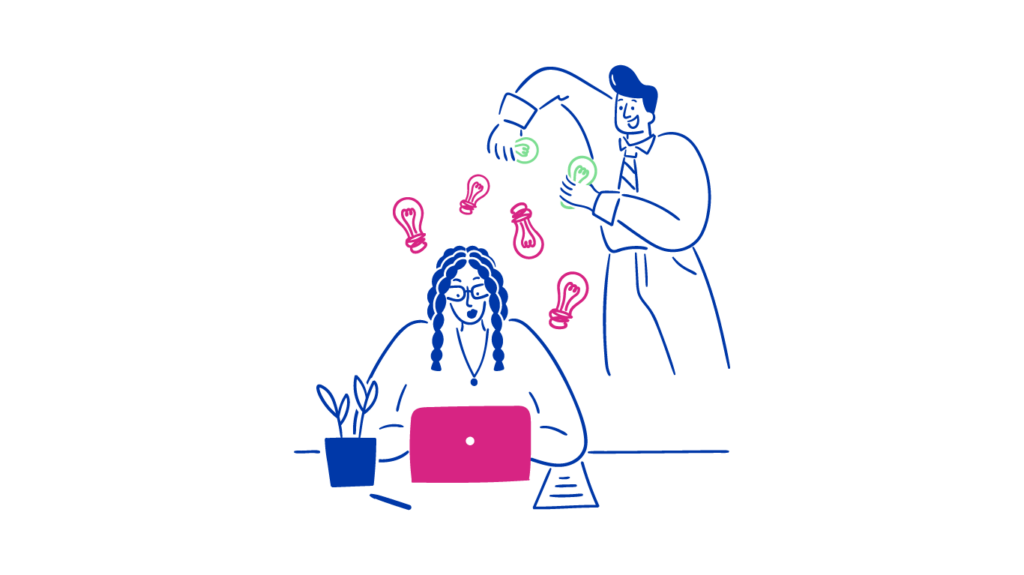 Finally, motivation is a good skill to employ by successful sales leaders. It's a known fact that salespeople deal with rejection more often than most! Encouraging your team to keep going, giving them the motivation to work hard, and the tools they need to succeed is essential for creating a sales team that feels supported and happy to work.
FAQs
Do good salespeople make good managers?
Interestingly, good salespeople don't automatically make effective sales managers. While high-performing sales reps are often focused on the granular tasks of each day, sales managers are responsible for looking at the bigger picture and creating executable plans.
Managers need to use a core set of fundamental skills to inspire, coach and motivate each member of the team. They also have to adjust their approach to each sales reps' strengths, weaknesses and personality traits. While this can be learned, it does not necessarily come naturally to a high-performing sales rep.
What is emotional IQ?
Emotional intelligence is the ability to control and express one's emotions. It's also the skill required to handle interpersonal relationships well by being empathetic.
In sales, the benefits of emotional intelligence are two-fold. EI can help you communicate with prospects, creating meaningful conversations and connections. Internally, EI can help you to work collaboratively with your team, other departments and senior management, leading to further opportunities and career success.
What is the difference between a sales leader and a sales manager?
A sales manager is often focused on driving results and meeting their own targets through their team. Sales managers will create the vision, direction and strategy for the team which aligns with the goals of the board of directors. Sales leaders, however, are more focused on inspiring and motivating each member of the team individually to contribute towards the overarching team goal.
Conclusion
To summarise, while there are seven defining qualities of an effective sales team leader, there are plenty of other tools and key traits that combine to make a successful manager.
With so many different approaches to sales leadership, it may be up to you to do more than what comes naturally. Maybe you can choose a leadership strategy, or a combination of strategies, that will be most suitable to encourage and support your team. Or maybe you can try to spend more time coaching and mentoring your team. Whichever way you decide to grow as a sales leader, results, coaching and strategy are the three fundamentals to really nail if you want to be successful.
Don't forget to help your salespeople be successful, too! Enable them to find the details of each and every prospect they want to target with fullinfo. Try it free here. 
References & further reading
---
---