What You Need To Achieve Consistency In Sales Performance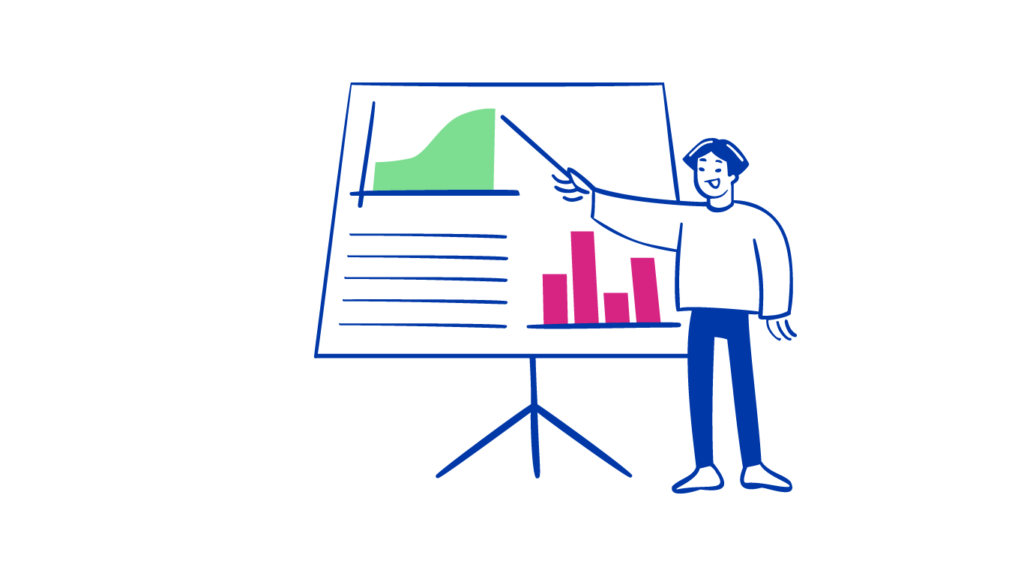 For salespeople and sales teams, consistency is key to sales performance. This is easier said than done, of course. Consistency requires deliberate action and a repeatable process to build momentum and create a routine for all sales reps to follow.
But, how do we create consistency in sales performance? Why is it important? In this article, we take a look at these and many other important questions.
Why is consistency important in sales?
While a brilliant one-off sale or exceeding a quarterly target feels great, ultimately, consistent delivery of results works better for everyone and is far more sustainable and predictable. As a result, your business will benefit from more accurate forecasting and sales pipeline estimates and you're likely to generate more regular commissions: a win-win.
The 7 steps to improve performance consistency in sales
So, what steps can you take to achieve predictable sales output and performance? Let's explore this.
1. Adjust your mindset
Often, salespeople are afraid of rejection. But, good sales team leaders and top reps know that rejection leads them to their next opportunity. "Bad news early is good news". It's easy to be overwhelmed by emotion or to take it personally when a potential customer says 'no'. That's why a crucial skill of a top-performing salesperson is a resilient mindset. You need to quickly pick yourself up and move on to the next prospect.
Another important part of the successful salesperson's mindset is marrying the features and benefits of your offering with the wants and needs of your prospects. Your mindset should focus on helping and problem-solving, instead of purely pursuing deal closure. Often, this can lead to high-pressure sales tactics, which are off-putting to customers and sometimes illegal.
2. Set concrete goals
High-performing sales professionals don't try to just hit their weekly, monthly or quarterly targets set by their sales managers. They set to exceed them.
Setting concrete goals (that go above and beyond what's expected) is an effective way to keep sales teams motivated and on track. Your goals for sales success, or sales performance metrics, may include:
The volume of calls made
The volume of 'meaningful' conversations
Time spent speaking to prospective clients
The number of new leads created
The number of demos or free trials booked.
Whatever works for you and aligns with your sales team's process is key. Not only do sales KPIs and targets keep staff expectations clear, but they also ensure your sales team is accountable. As a sales leader, don't be afraid to check in on these in your weekly team meeting or one-on-one meetings to monitor sales rep performance.
3. Prioritise effectively
Prioritisation is key to consistent action. Great salespeople don't do random sales activities whenever they feel like it. They prioritise based on generating revenue.
Typically in a B2B sales environment, the following sales tasks would apply:
Calling, emailing or researching new prospects
Social media posting or outreach
Following up on website/inbound leads
Calling or emailing a current prospect
Generating sales meetings
Hosting product demos or setting up free trials
Attending virtual or in-person one-on-one meetings
Sending proposals
Following up and closing sales
Updating the customer relationship management system (CRM).
Prioritise tasks that:
Are high-value, urgent and important
Are likely to lead to a sale (revenue generation) quicker
Are prospect-facing.
A good way to create consistent sales activities without distractions is to block out calendar time. This might mean spending the first or last hour of the day adding notes to the CRM, or perhaps writing emails or posting on LinkedIn. The rest of the day could be focused on making calls, generating leads and creating sales opportunities.
4. Eliminate distractions
Due to the often broad range of tasks salespeople have to do each day, it's easy to become distracted by social media, emails and internal communications. Along the same vein as prioritisation, it's important to stay on track and manage how you spend your time. This helps you to be as productive and consistent with sales activity as possible.
Blocking time slots in your calendar for both work and fun enables you to create an enjoyable daily schedule that is also productive in the end.
5. Track progress in quantitative and qualitative ways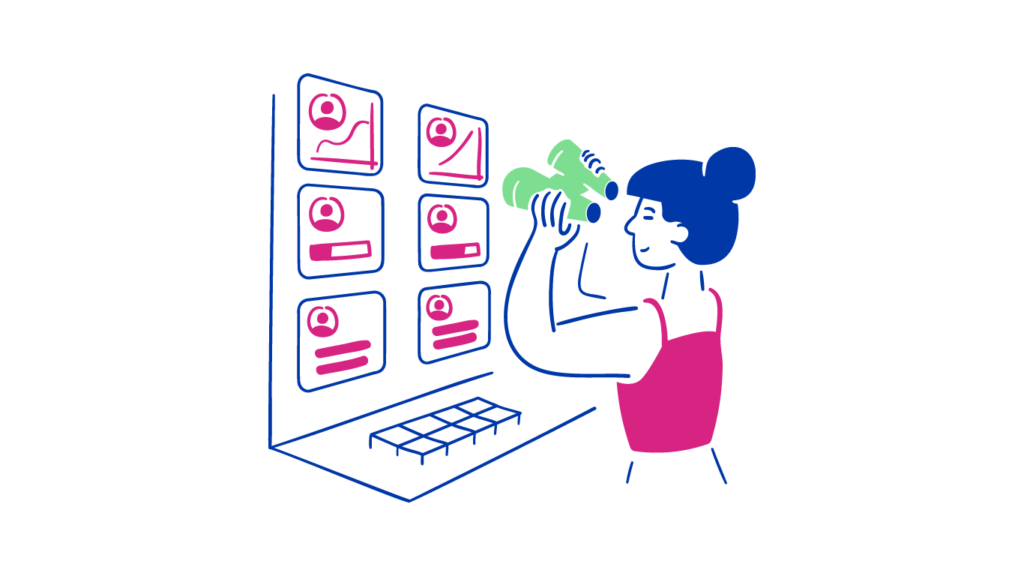 It's not just about the number of phone calls or product demos you make. Quality is essential to achieving sales consistency and meeting your sales target.
While there are targets to hit, meeting a KPI of 100 calls a day is useless if you're reaching voicemails, speaking to the wrong people or not qualifying your leads properly. Meeting your sales target is the end goal, so missing out on your daily calls quota because you spent the day hosting product demos and sending proposals is acceptable, as long as the lead quality is there. Again, it's all about prioritising the activities that bring the biggest benefits for you.
6. Create an easily repeatable process
Sales professionals are generally very aware of their average sales cycle and lead times. Often, this is in the client's hands rather than theirs, so there is little time to be saved here. But, if they need to create multiple pitch decks or tailored proposals constantly as part of a consistent process for sales, this takes away from time that could be used to generate new sales opportunities.
Emails, proposals, presentations, product demos and discovery calls can all, to an extent, be standardised. Yes, there will be room for editing and tailoring, but creating editable and structured templates that cover the majority of the sales process can quickly lead to a generous saving over a period of time.
7. Familiarise yourself with common objections
If there's one major skill that separates a good sales professional from a brilliant one it is objection handling. It's an essential sales skill and a powerful tool that all salespeople should master.
In every industry, a sales professional will come face-to-face with objections. Successfully handling objections is one real key to success. Some of the most common are:
Price: Too expensive, no budget or not a priority
With a competitor brand already: Locked into a contract or satisfied with them
Unfamiliarity: "I've never heard of you"
Negative familiarity: "I've heard of you but others have had poor experiences"
"I don't have time for this/I'm too busy".
As well as these 'generic' objections, your product or service may have some specific objections too. Familiarity with the most common objections and effective answers to overcome them is a great sales tool.
Dos and don'ts for consistent sales performance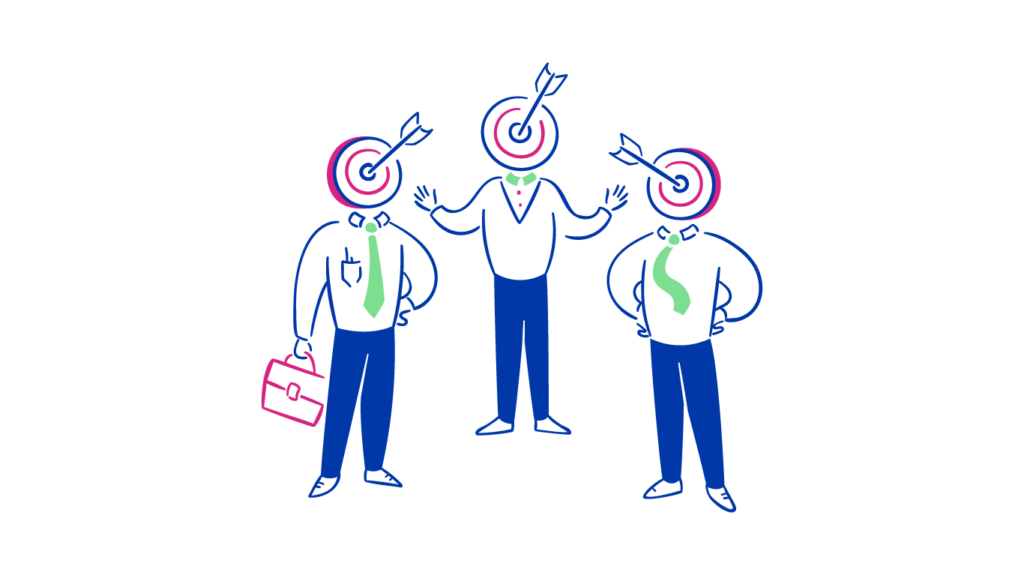 What are some easy tips we can use to lead our team to long-term success? Let's explore some of the dos and don'ts when encouraging sales effectiveness and creating a high-performing sales team.
| | |
| --- | --- |
| Dos | Don'ts |
| DO build personal professional development plans for sales reps | DON'T negotiate the non-negotiables |
| DO learn how to manage emotions and rejection | DON'T dilute your messaging — standardised messaging across sales and marketing teams is crucial |
| DO focus on the processes that work without trying to reinvent the wheel each time | DON'T act only on gut feeling |
| DO know your average sales cycle | DON'T let chaos and distractions into your process |
| DO actively seek referrals | DON'T lose sight of your goals |
FAQs
How long does it take to get consistent sales?
It can vary depending on the industry, sales cycle and lead times. If you begin creating a pipeline and starting consistent and effective sales activity in months one and two, you can expect to fill your calendar in month three with meetings, product demos and free trials.
After that, lead times (among other factors!) will dictate how quickly the sales come in. If you continue with this cycle at the same level of activity, you should expect to start consistently generating sales in months four and beyond.
Which sales metrics should you track?
Unfortunately, there's no single answer to this as it will vary for each sales team. However, the most commonly tracked activity sales metrics are:
Total revenue or sales
New leads generated
Calls made/emails sent
Meetings, demos or product trials booked
Proposals sent.
Read more: The Essential Sales Team Performance Metrics To Track
What are good sales techniques?
Good sales techniques can vary. But there are some general best practices that a sales professional may adopt and experiment with. Relationship-building, problem-solving and active listening are all good places to start. Focusing on a prospect's current pain points, listening intently and building a relationship over an extended period that supports the client and demonstrates your expertise will help you improve your results.
Conclusion
To conclude, real-time and long-term sales consistency in sales performance can only be achieved with a good foundation. Consistency in action, prioritisation and progress tracking is key. Make the sales journey as straightforward as possible for clients and your sales team alike by keeping things simple (yet tailored), using templates and defining a clear sales process that complements your prospects' sales cycle.
Speaking of this, fullInfo is one way to save time and make your sales process more consistent and predictable. We provide you with the exact contact information you need at the businesses you want to target. Try it free here.
References & further reading
---
---