The 10 Best Email Outreach Tools (Pros, Cons & Comparison)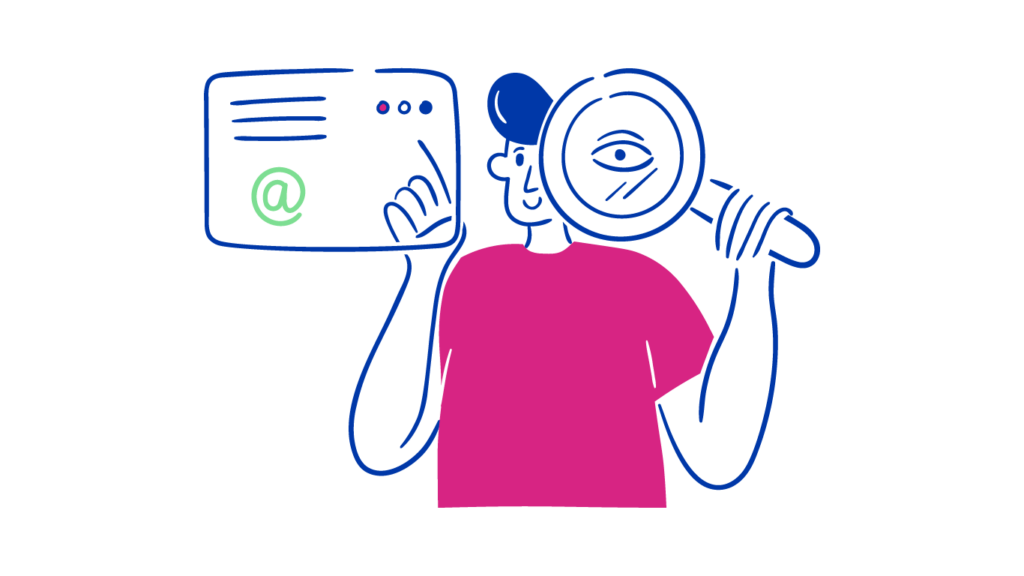 Reaching out to promising prospects used to be tough, but the latest developments in email outreach tools have made it easier for businesses.
Email outreach tools offer tracking services for email opens, clicks and replies, but that's just scratching the surface. There is a multitude of advanced features embedded in these programs that make it easy to connect with your prospects. In this blog, you will find out about some of the best email outreach tools to achieve sales success.
What to look for when evaluating cold email tools?
Email outreach tools are used by sales reps and marketing teams to engage contact with their target prospects effectively via cold emails. They allow you to compose personalised emails that appeal to prospects, send them according to specific schedules and assess responses.
Every business has a different set of requirements concerning cold email tools. Here are the primary factors to consider before choosing an email outreach tool for your company:
Factors
Explanation
Deliverability rate
The deliverability rate is the number of emails that reach your prospect's inbox. It's an important statistic that ensures your cold email does not get sent to the recipient's spam folder. A good email outreach platform includes special features to increase your deliverability rate, including email warm-up tools to steadily build your account's reputation and prevent emails from landing in the spam folder. It should also have email engagement tracking and recipient verification tools to boost your inbox placement rate.
User-friendliness and ease of use
Usability is another important factor to ascertain before choosing an email outreach tool for your company. Cold email software should have a user-friendly interface that's simple to learn and get used to. It must easily adapt to your company's requirements and enable you to run your outreach programme efficiently. A good UI incorporates a simple design and common elements across the platform so users can understand patterns.
Customisation options
Personalisation is a crucial aspect of any successful email outreach campaign. Research has shown that personalised subject lines boost email open rates by 50%. Your chosen email outreach software should incorporate customisable email templates so you can send personalised emails at scale. This feature will help maximise results and ultimately improve your sales pipeline.
Analytics and reporting
Analytics tools enable sales reps to keep track of bounce, reply and click-through rates. These key metrics help determine what appeals to your target audience and which mistakes should be avoided. Reporting tools keep your email outreach campaigns on the right track and morph your future strategy for better results. These features allow you to track every interaction with your clients, generate reports and analyse patterns.
Integration with other tools
Your chosen email outreach software should support the rest of your toolkit for maximum efficiency. Integration with popular email service providers, CRMs, social media and sales tools is a key feature that can help sales reps keep the results of their prospecting organised.
For example, integration with Google Sheets can help you send emails in bulk using data from any column in the spreadsheet. Similarly, integration with video creation software enables you to include personalised videos in your emails.
Pricing and plans
Pricing can be make-or-break for many companies, especially startups. A good email outreach software offers flexibility in terms of its pricing plans. It's preferable to use a tool that offers a solution for every price point and caters to your business's unique needs.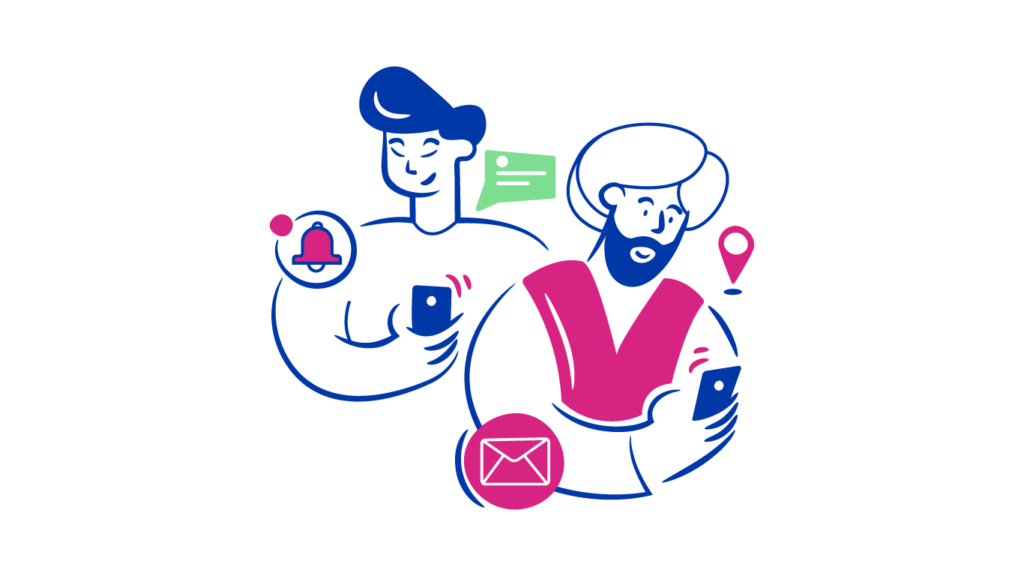 How do you find emails for outreach?
The process of finding client emails is called prospecting. It involves searching for potential leads for your products or services using outbound activities and determining who should move forward through the sales funnel.
You can spot many email-finding tools online to help you build a healthy prospect contact list. When you have the prospect's name and the company that they work for, you can likely find their work email. But it's not always a given. Traditional B2B data platforms are often out of date or unable to put you in touch with the primary decision-makers. The process can be tedious and ends up lengthening your sales cycle.
In comparison, fullinfo regularly refreshes its database of companies, employees, business emails and phone numbers. You can get access to precise information and establish connections with your prospects without unnecessary delay.
What are the best email outreach tools?
We've devised a list of the best email outreach platforms available. Here are our top ten choices:
1. Outreach.io
Outreach.io has a wide array of email automation tools to help sales reps contact clients easily and create effective marketing campaigns. It has a 'Smart Follow-up' feature that gathers your customer's information and updates the existing data accordingly. It integrates with Salesforce, Gmail and Outlook.
Pros:
Many advanced features, including sales cadence and an always-on assistant
Native integration with Salesforce and other popular marketing apps
AI and machine learning capability to improve marketing strategies
Advanced email analytics for customers and users
Cons:
Must contact the company to receive customised pricing
Can be difficult to learn
Doesn't integrate with Google Sheets
2. Lemlist
Lemlist is an all-in-one outbound solution that combines sales automation with cold email outreach tools. It helps you easily personalise email sequences and connect with prospects across all sales channels. Its custom tracking domain feature gives you a unique domain to maximise the deliverability rate.
Pros:
Key features such as easy email customisation, custom tracking domains and automated email sequences
Native integration with Hubspot, Pipedrive and Salesforce CRM systems
Integrations with lead-generating tools
Advanced email analytics tools for customers and users
Cons:
Doesn't allow email attachments
Works separately from Gmail, so you have to switch back and forth
A limited number of outreach emails can be sent per day unless you choose the most expensive plan at $99 per month
3. Dux-Soup
Dux-Soup is a LinkedIn automation tool that works as a Chrome extension. It connects with your target prospects on LinkedIn automatically. You can customise the triggers and delays to send personalised connection requests and outreach campaign sequences.
Pros:
Integrates with powerful sales tools and CRMs like Hubspot, LeadFuze and Zapier
You can custom-choose features depending on your industry and business
Finds qualified leads for you
Easy to set up with a user-friendly UI
Affordable pricing options, with a free starter plan
Cons:
Only available as a Chrome extension
Using LinkedIn while Dux-Soup is running can get your account in trouble
4. Woodpecker
Woodpecker is an email marketing automation tool that simplifies cold email outreach efforts. It's handy for sales reps and marketing professionals as it takes over the follow-up process and allows you to create automated email outreach campaigns.
Pros:
Tracks all email interaction statistics
Easy personalisation for sales campaigns and outbound lead generation
Integrates with email providers and business systems, including Salesforce, HubSpot and Pipedrive
Fully-automated A/B testing
Cons:
Comparatively higher pricing plans
Doesn't allow email attachments
No AI technology for optimisation
5. Close
Close is an all-in-one inside sales CRM system with a primary purpose — helping sales reps 'close'. It has a variety of tools to help sales teams grow their networks, gain and convert leads and build strong relationships with their prospects.
Pros:
Multi-channel inbox to organise all communication in one dashboard
Integrates with Gmail, Zapier, Drip, HubSpot and other organisation and analytics tools
Easy contact and lead management
Variety of customisable email templates
Advanced email analytics and reporting features
Cons:
Complicated automation process
Can be difficult to learn if you're a novice
Not recommended for large companies
6. SmartReach
SmartReach is an all-in-one email outreach software that helps sales teams search prospects on LinkedIn and find business emails. It works with all popular email clients and specialises in deliverability.
Pros:
Easy to send personalised messages and follow-ups
No limit on custom-merge tags and outreach campaigns
Reduces bounce rates via mail validation feature
Native integration with CRMs like Pipedrive, Salesforce, Hubspot and over 1500 applications via Zapier
Highly reliable spam tests
Cons:
Has limited filters for contact list management
Pricey plans for businesses that start at $99 per month
7. Mixmax
Mixmax is a popular sales engagement platform to upgrade your Gmail inbox. It allows sales reps to track and automate cold email outreach to connect with more prospects.
Pros:
Advanced email tracking and analytics tools
Easy email scheduling and personalisation functionality
Integrates seamlessly with Salesforce, Pipedrive, Gmail and Vidyard
Automates workflow based on interactions
Tracks and reports key email performance metrics
Cons:
Restricted campaign functionality and essential features available in high tiers only
Doesn't integrate with HubSpot
Isn't compatible with MS Outlook
Only works with Google Chrome
8. SalesHandy
SalesHandy is a useful sales automation tool to scale your cold email outreach without compromising on email quality. It allows you to send personalised emails at scale with high deliverability rates.
Pros:
Email warm-up and auto-followup functionalities
Set personalised follow-ups for months in advance
Recipient email verification and automated prospect uploading
A-Z testing with 26 variants inside an outreach sequence
Integrates with Gmail, Zapier and Outlook
Custom pricing option
Cons:
Not suitable for large corporations
No tracking option to see if an email is forwarded to somebody else
9. GMass
GMass is a sales outreach plugin that turns your Gmail into an email marketing platform. It allows you to create cold email campaigns right from your Gmail inbox.
Pros:
Powerful email campaign tools, including personalised follow-ups and automatic scheduling
List building feature that adds and verifies all your prospects automatically
Personalisation options for email attachments and images
Effective prospect targeting based on your activity
Advanced email analytics for customers and users
All essential features available in the free version
Cons:
Only integrates with Google Sheets
You can only send 50 emails per day in the free plan
Doesn't have integrated email templates
Doesn't include A/B testing
10. Mailshake
Mailshake is a suite of sales tools that includes features like pre-written emails, scheduling follow-up messages, personalisation and integrated monitoring.
Pros:
Automatically cleans your list and removes invalid emails
Email builder tool for personalising sales emails quickly
Integrates with email services and CRM solutions, including HubSpot and Salesforce
Automates email follow-ups and schedules delivery
Highlights KPIs, including opens, clicks etc., in a dashboard
A/B testing tool to optimise drip campaigns
Cons:
Not easy to configure custom tracking domains
Has a UI separate from Gmail
Not intended to collect email lists
FAQs
What are email outreach tools?
Email outreach tools are an essential part of any business's arsenal for sending cold emails to market its products and services. These tools enable sales reps to craft and personalise email templates, send bulk emails automatically and track follow-up metrics.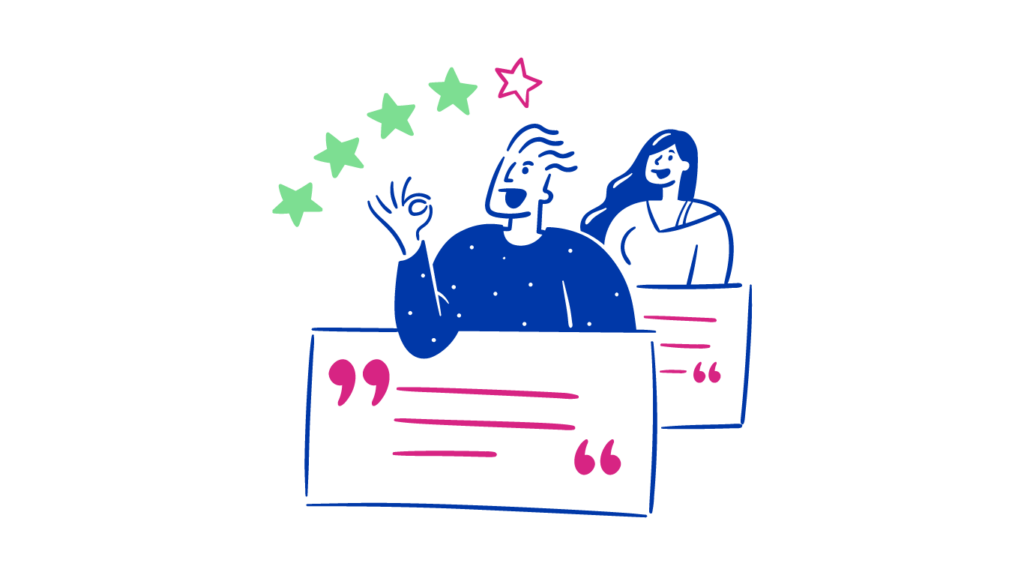 Can email outreach tools help improve my deliverability rate?
Yes, email outreach tools improve deliverability rates by ensuring that emails are sent from reputable sources. Moreover, they provide advanced analytics and tracking services to monitor interactions.
Can I personalise my emails with email outreach tools?
Yes, many email outreach tools offer personalisation options, including the ability to add custom email sections and send personalised follow-up messages.
Can I automate repetitive tasks with email outreach tools?
Yes, you can. A lot of email outreach tools include task automation, such as sending follow-up emails, scheduling emails in advance and setting up triggers based on the recipient's response.
What are the benefits of using email outreach tools compared to sending emails manually?
Compared to manually sending out emails, outreach tools help you increase efficiency and deliverability by providing insight into performance analytics. They optimise your campaigns more effectively, resulting in better engagement and more closes.
Conclusion
Now that you're familiar with the best email outreach tools currently available, you'll require a list of verified business emails to get you started. With fullinfo's advanced tools at your disposal, you can heighten your chances of success with your cold email outreach campaigns and inevitably shorten your sales cycles.
References & Further Reading
---
---