Are You Asking These Consultative Selling Questions? You Should Be!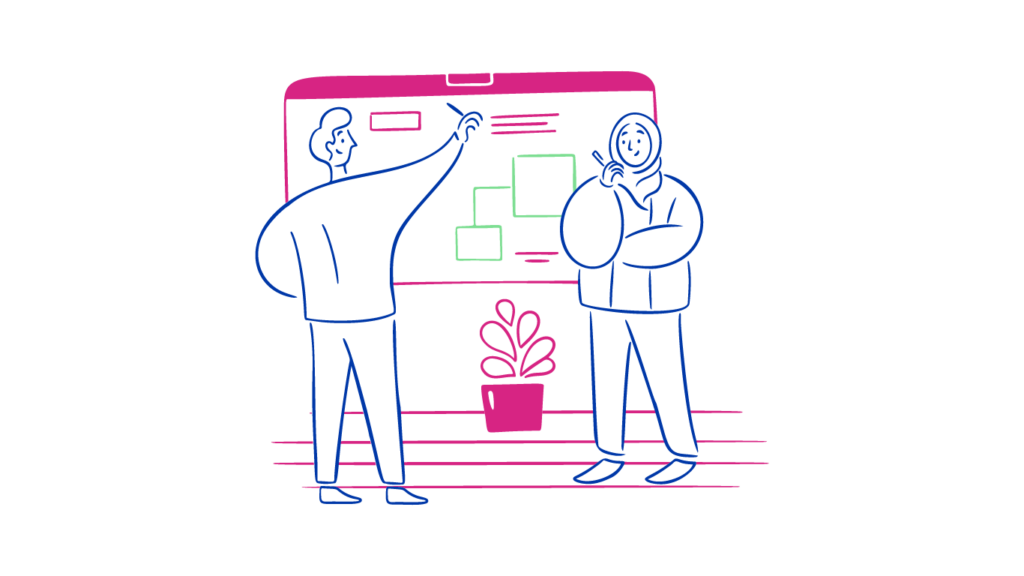 As a top-performing salesperson, stretching your time is absolutely critical. Every day, you're expected to add prospects to your sales pipeline, pitch, send numerous emails and make plenty of sales calls. It can become overwhelming!
The consultative sales strategy is one of the most effective sales techniques to truly maximise your 8 hours a day. By asking the right questions at the right time, you can shorten your sales cycle and make each and every contact count.
So, what consultative selling questions should you ask? Let's explore this.
What is consultative selling?
The consultative selling technique is focused on putting the customer's needs first. Research has shown that, with widespread internet use, customers no longer need a sales rep to tell them what they need.
Instead of starting from the basics with your prospects, asking open-ended questions and creating a constructive two-way dialogue is a more effective sales technique these days. Consultative selling is different from transactional selling because it's more focused on the customer rather than the product itself. With transactional selling, salespeople end up pushing a single product or service regardless of the prospect's requirements. With consultative selling, they act as a consultant to find the best solution that fits the prospective customer's needs.
Why is consultative selling effective?
Consultative selling is effective because it:
Creates an open and honest sales conversation
Is one of the most effective ways of selling with higher close rates
Adds value to the customer and generates a higher perceived product value
Reduces the need for negotiation on price
Develops a deep understanding of each potential customer's pain points and needs
Builds a strong and longer-lasting relationship between the sales rep and the customer, helping to secure the sale and create customer loyalty.
Why are the right questions important?
To reap the benefits of the consultative selling process, you have to ask relevant questions at the right time. An investigative approach is one of, if not the main consultative selling skill. It's key to unearthing the customer's current solution, pain points, unmet needs and budget. This is where open-ended questions come in. They are the best way to get the detailed responses required.
Asking the right consultative selling questions gives you everything you need to problem-solve and pair the right solution to the customer's needs without compromising on your professionalism or appearing unknowledgeable.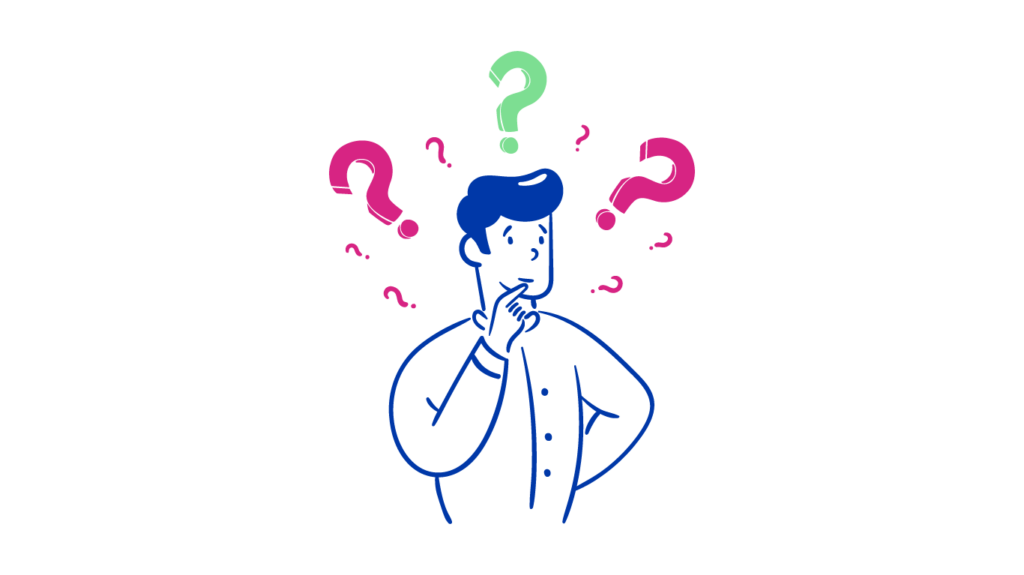 Top 9 consultative selling questions
So, what questions should we be asking? Let's uncover the top 9 consultative selling questions that you can use in your next sales call. Think of this stage as a fact-finding mission. Not only will these questions make the prospect feel heard but they will also give you, as the sales agent, the opportunity to quickly find the best solution for them and to adjust your sales pitch to their individual needs.
Remember to practise active listening to demonstrate that you're taking to heart the prospect's concerns and that you've gained an understanding of their answers. Don't just reel off these questions like a robot!
1. What are your main challenges with the current system or service?
The consultative selling approach is usually used for B2B companies for complex solutions such as SaaS or technology. In that scenario, this is a great question to open with.
If their business is currently facing an issue, they'll likely have a stopgap or alternative solution in place at the moment. So, challenges faced could be something like an offline spreadsheet to keep track of orders or manually pulling mismatched data from multiple sources to track the customer journey.
Common challenges that a potential client could be facing may create the following common pain points:
Too time and resource-heavy
Inaccurate and, therefore, unhelpful
Too expensive
Inefficient and unproductive
Hardly used
Not updated enough by the team
Solution not currently in place
No help with integration or internal training.
Use this and similar investigative questions to understand what the problem is with what they're doing currently. This will help in your (eventual) sales pitch by highlighting how your solution overcomes these issues.
2. Why isn't your current solution and/or process working for you?
Another good opening question that allows the customer to open up about their current situation. Similar to identifying the main challenges, using questions 1 or 2 will help gain these answers. We don't recommend using both at the same time. If you don't get a satisfactory answer from asking question 1, try this. Otherwise, avoid it as it may appear that you're not listening!
Once pain points have been identified, this is a key opportunity to ask a probing question. Not only does the answer to this question give you a big shove in the right direction of what they're looking for, but it will also help you to uncover any hurdles that are in place currently.
When asking about their ideal solution if time, money and full authority were no object, the client is likely to mention which (if not all) obstacles are currently in place. Let's look at the deeper meanings behind each of these objections.
Time
If time is a hurdle, that generally means that your prospect and/or the relevant decision-makers haven't had the time to look at this before. It also demonstrates that they are aware of the current pain points and issues but haven't prioritised this as something to solve. Your solution will likely come with resource, cost and/or time savings as well as an increase in productivity. It's your job to 'sell' the benefits of them taking the time to explore their options now.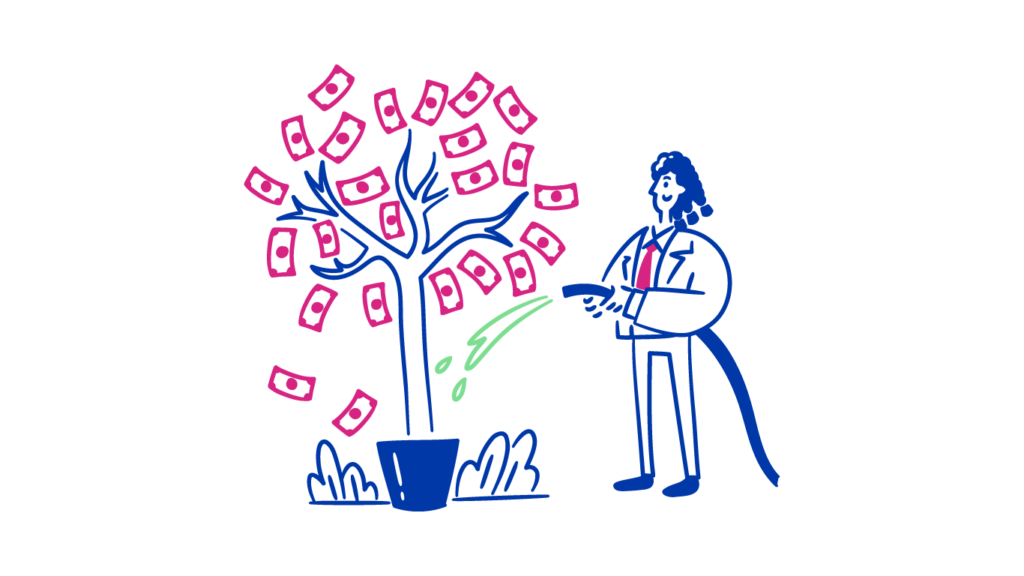 Money
If money is the biggest barrier, then budget will be a big consideration. Instead of focusing on the cost of your solution, it's important to shift the focus onto the money saved by adopting a new approach to their issue.
Authority
Perhaps the other decision-makers aren't convinced of the benefits of a new product. It's then your responsibility to arm your contact with everything that they need to 'sell' your solution internally. This could also include pitching directly to stakeholders.
4. Have you also considered [X] as part of the solution?
An important element of the consultative approach is not just taking the prospect's issues at face value. In fact, the consultative sales technique actively points out wider issues that the prospect should turn their attention to.
As a consultant, it's important not only to listen to what the customer suggests as their biggest pain points but also to identify alternative issues that they may not have considered. This is a crucial question to ask as it demonstrates an understanding of the prospect's business and/or industry. It also highlights your expertise and authority as a consultant.
5. Buyer history questions: When was the last time you evaluated something like this?
This is a pretty simple one and will give you a good insight into their priorities as well as other competitor products that they may have previously explored. Again, this question should help you shine a light on any hurdles they faced when looking for a solution in the past.
6. How do you evaluate vendors in this [Area/Field/Industry]?
Competitor analysis is key, and this question works well off the back of question 5. You may have got to grips with the competitor solutions that they've explored as well as their perceptions of those brands. However, chatty prospects may even give you some insight on competitor offerings and pricing, which will help you and your sales team in the future! This can also help fill any gaps in your competitor analysis.
7. What do you think about our offer so far?
At this point, it's assumed that you've presented your tailored solution to the client. So, this is further down the buying process. Remember that the consultative approach to sales is focused on problem-solving and selling a solution based on the benefits to the prospect, unlike product-focused selling.
Asking this question should give you a good insight into the parts of your solution that they particularly liked or disliked, which brings us to our next question…
8. What are your top concerns about the solution?
Although it may feel painful to ask, this point in sales meetings is absolutely critical and will increase your chances of success. Don't let your prospect leave your pitch with unanswered questions or unfounded concerns. Address them head-on.
The skill of objection handling comes into play here. Asking the question also ensures that there are no further hurdles (from the solution side of things) with the remainder of the sales cycle. As well as this, your responses arm the prospect with the information to answer similar questions if and when they're asked by internal stakeholders.
9. What other questions can I answer for you today?
Finally, finish off your sales pitch by asking if there are any other questions or concerns. This allows you to cover all bases and gives the prospect the opportunity to address any final concerns before moving on to the next stage of the process.
Consultative selling tips
With the above go-to questions in mind, what are some other tips to really nail the consultative sales process?
| | |
| --- | --- |
| Tip | Why? |
| Listen intently | Demonstrate that the prospect is being listened to, and gather notes and information from your communications with them. |
| Balance questions with insights | Don't just reel off questions. It's important to share insights and data with your prospects to prove the value of your solution. |
| Don't jump straight to the solution | It's difficult to tailor the solution to your client's needs without gathering information first. Jumping straight to the solution is jarring and not consultative in nature. This is more appropriate for transactional sales. |
| Keep it conversational | Creating a two-way dialogue is important. Keep the conversation flowing rather than feeling like an interview where you're asking questions and the prospect is simply replying. |
| Provide references, examples and case studies | Social proof and demonstrating the value of your product is crucial. Sharing case studies and success stories from your current clients can be very persuasive and give your prospect confidence in your solution. |
| Let feedback guide the process | Try not to stick to a one-route sales pitch every time. Let the prospect's comments and feedback lead the way. |
FAQs
What is a consultative mindset?
The consultative mindset is focused solely on providing the right solution for the customer to drive sales and revenue.
What is a consultative question?
A consultative question is also known as an investigative or probing question. These types of questions are open-ended and provide valuable insights to the salesperson.
What is the difference between consultative selling and relationship selling?
Relationship selling is focused on creating a bond and a strong relationship with the customer. But, this can mean being over-accommodating and bending over backwards to preserve the relationship. You can end up negotiating on discounts, pricing and extra features.
Consultative selling is more focused on providing the right solution for the customer and doesn't fixate on creating a 'lovey dovey' relationship with the customer to drive the sale. However, the nature of consultative selling naturally creates trust, honesty and a mutually beneficial relationship, leading to long-lasting customer retention.
Conclusion
To summarise, asking the above consultative selling questions can guide your sales pitch. It can also give you the opportunity to learn as much as possible about your prospective customers. As a consultative seller, your role is to help people make an educated and informed decision to achieve their ultimate business goals. Consultative selling creates healthy customer relationships which can lead to referrals and an extra boost to your pipeline.
If you're looking for a way to fill your pipeline more quickly, try fullinfo today. We provide all the details you need to start a conversation with your ideal prospects.
References & further reading
---
---