How to End a Sales Email and Get a Response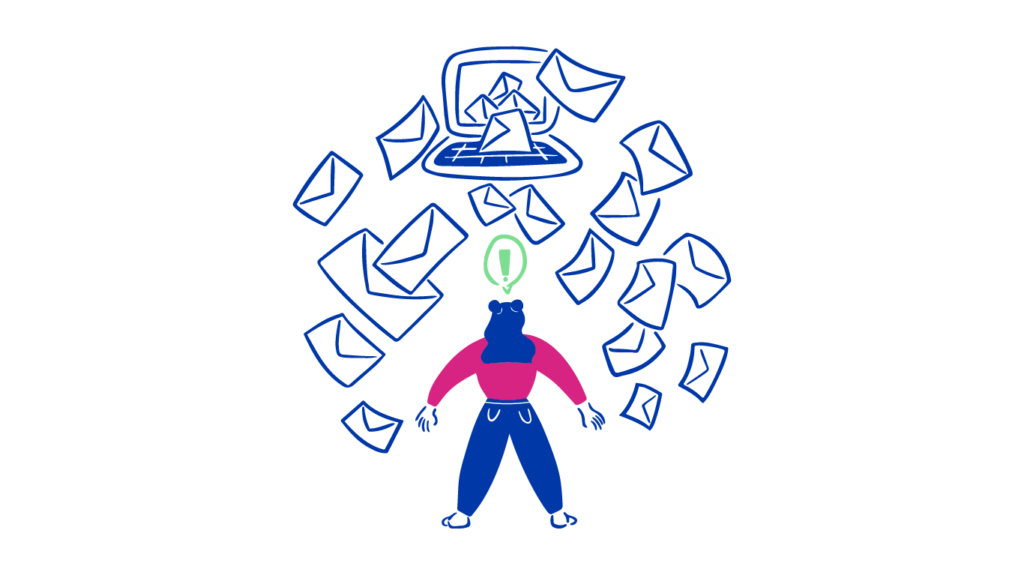 A well-crafted, personalised sales email can significantly impact a prospect. Reading it should feel like it was written specifically for them. But how do you create the desired effect? It is vital to incorporate an attention-grabbing subject line and opening statement, but an effective close is particularly effective in helping you seal the deal and achieve performance consistency.
This article outlines the standard structure of a cold email and the importance of an effective close. Find out how to end a sales email the right way and boost your response rate.   
Sales email structure
Here is a standard structure that every business email should adhere to:
1. Catchy subject line
A catchy subject line will get your prospect to open your email. So, you can't stress its importance enough. It's recommended to keep your sales email subject lines brief and inviting. You want to pique your prospect's curiosity with a unique offer and a personalised approach. Remember not to sound too salesy. Here's an example:
'[Mutual connection] recommended that I contact you, [prospect's name].'
2. A strong opener
A strong opening statement can have a great impact and sway your prospect to read the rest of your email. Avoid starting with a generic, 'Hi, I am [your name]…' statement.
Directly address the prospect and use a common interest to grab their attention. For example:
'Hey, [prospect's name]! I noticed that you were also at the [industry event] on [date].'
3. Insightful body copy
Insightful body copy delivers value to your prospect by connecting your business to their precise needs. Utilise creative storytelling and focus on making a trustworthy connection.
For example:
'Is [key benefit] currently a priority for your company? We had a client who had trouble with [recipient's pain point]. [Highlight how your product helped them achieve desirable results]'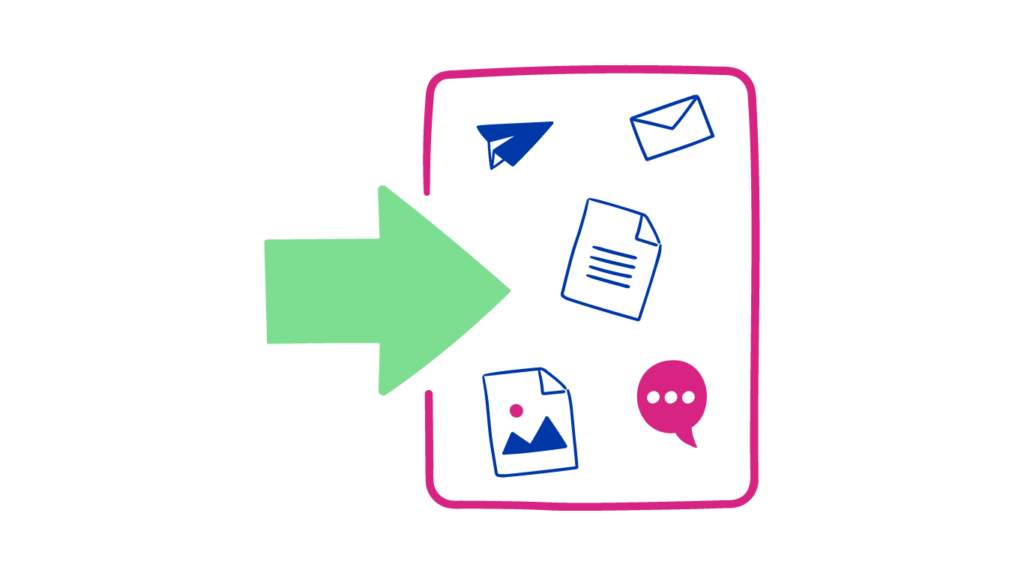 4. A CTA to close
A strong call-to-action (CTA) to close your cold email will guide your prospect to the proper channels. You can also add a question to provoke a response. For example:
'Have you considered the benefits of our [product]? View its key features here!'
Asking if they are interested in the offer can improve a sales rep's performance. Open-ended questions also give your prospect an out, creating a sense of autonomy.
5. A professional signature
It is important to make your sales email signature professional and brief. Here are some guidelines to follow:
Keep it short, simple and on-brand
Add your contact details
Add a link to your online profile.
The importance of closing a sales email
Every part of a business email is important, but the end of the email is ultimately what will convince your email recipient to either respond or ignore you. The key is adding value to your email sign-off with personalisation and relevance.
Closing professional emails correctly can increase your conversion rates, positive responses and ultimately improve your sales pipeline as this is the last thing your prospect reads just before making their decision. 
The phenomenon at play here is called the 'recency effect' — a cognitive bias where the last shared ideas are recalled more clearly than the previous ones. As such, closing statements are your last opportunity to win over your prospect. These words have the power to make your entire email more memorable, leaving a positive imprint. The sign of an effective sales closing line is that it leaves the prospect wondering about the next step and requests them to take action.
That said, you shouldn't overlook the importance of a strong subject and opener. Different parts of your sales email serve different purposes. The subject and opening lines are to catch the prospect's eye and get them to read your email while the closing statement is about making your message memorable and encouraging them to engage with you.
The art of crafting a powerful close
Crafting a powerful close requires a lot of thought and different techniques depending on your prospect and their industry. Here are a few key points to help you make your sales message more memorable:
1. Summarise key points
This closing technique comes in handy if your sales email is a little on the long side. By summarising the key points of your message, you give your prospect the clarification they need. State the key benefits of your product and associate them with the prospect's business concerns to refresh their understanding.
2. Restate the value proposition
When you're finalising your thoughts with a closing statement, utilise the value that you have already stated in your email body. Repeating your value proposition in your closing adds clarity to your email and reminds the recipients of the benefits they can experience from your offering. You can utilise this in your CTA as well. For example:
'Download our eBook here to learn how to create an effective sales strategy!'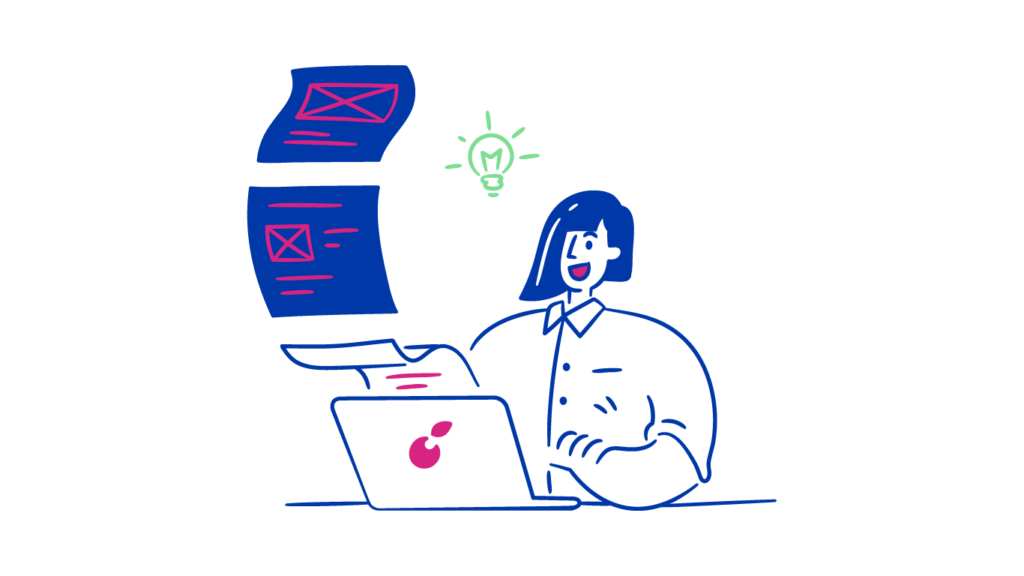 3. Add a personal touch
A prospect is more likely to respond to your email if they feel like it uses a friendly tone and comes from a person who genuinely wants to connect with them; not a bot.
Add a personal touch to your emails with some light humour. You could try using the 'PS' section to leave your mark. For example:
'PS. Let me just put it out there — any fan of Billy Ocean is a friend of mine!'
This simple statement gives you something to connect with the prospect and can potentially increase your chances of getting a response.
It's also important that sales professionals make the prospect feel like they are specifically addressing them. Add unique information to differentiate your message from a sales email template. For example:
'PS. How do you feel about having a chat on [date] since we'll both be at the [industry event]?'
4. Create urgency without pressure
Adding urgency to your email is one of the most widely-used proactive sales techniques. It plays on a phenomenon called FOMO (Fear of Missing Out) where people feel that their inaction might cause them to lose something valuable.
There are two approaches to this technique:
Highlighting that if the prospect doesn't act in a certain amount of time, they are likely to lose out on a wonderful opportunity.
Letting them know that your product/service is limited so only a certain number of people can get access to it.
This technique comes in handy when you want to provoke a reaction from your client using an offer they can't refuse. Here's how you can utilise it in your sales email closing:
'Register for our online class today. We only have a few slots left!'
5. Select the right sign-off words
Your sign-off words should be professional and respectful. It's important to state that you appreciate the prospect's time. You can't go wrong with the traditional options, such as:
'Best Regards' and 'Thank you for your time, [prospect's name]'.
It's also good to express your enthusiasm for a potential partnership, such as:
'Looking forward to hearing back from you!'
It's important to know your prospect and target market well enough and engage accordingly. Make sure that you sign off as a real person — not as a department head. Include your email signature, name and online profile so you don't sound like another anonymous salesperson.
6. Make your CTA stand out
A strong call-to-action is positive and eye-catching to appeal to the prospect and drive them to take another step on the sales journey. So, you can't go wrong with adding a human touch and making them emotive. Add a little humour or a rhetorical question depending on the nature of the prospect's business.
Examples of effective sales email closings
Here are some examples of effective sales email closings to help you crush your inside sales:
1. Powerful sales email sign-offs
Make the prospect feel appreciated for giving you their time with this statement:
'Thank you for considering my offer. I look forward to collaborating with you.'
You can also include a personal touch by letting the prospect know you're available for any clarifications if needed:
'Don't hesitate to let me know if you have any doubts or questions. I'd be more than happy to assist you regarding [prospect's primary concern]. Best regards!'
2. Effective CTA phrases
Powerful CTA phrases have a bit of light humour, a soft tone and sound somewhat informal. Here are some good examples:
'Want a little sneak peek into our [product/service]?'
'Aren't you just a little bit curious about how it all works?'
'A lot of this sounds pointless when you haven't seen our product in action. So, schedule a demo today!'
There are many different approaches you can take. Just remember to use phrases that suit your brand's tone of voice.
3. Combining urgency, personalisation and CTA
It's a good idea to combine different approaches into one. Here are some examples of using personalisation, urgency and CTA to elicit a response from your prospect:
'Trust me, you don't want to miss out on this opportunity to [unique benefit to the prospect]. Get started today to earn a competitive edge.'
'You have 24 hours to secure your slot and learn about [prospect's pain point]. Save my seat.'
Mistakes to avoid when ending a sales email
Here are some common mistakes to avoid when you're drafting a sales email closing:
| | |
| --- | --- |
| Email Closing Mistakes | Explanation |
| Generic and impersonal closings | Using generic closing statements makes the prospect feel as though you don't care. They'll consider themself a part of a mass email campaign that knows nothing about their needs. |
| Overbearing urgency or pressure | While adding urgency is a good sales tactic, you don't want to overdo it with impossible demands. Give the prospect a sense of limitation with your offering but don't make it sound like an ultimatum. |
| Failure to include a call-to-action | There is nothing more frustrating for a prospect than getting invested in an offer, only to find out there is no information about what to do next. It doesn't have to sound salesy, but you must add a CTA to give the prospect a sense of direction. |
| Being too formal or too casual | Find the right balance between formal and casual tones depending on your prospect and their business. Being too formal might come off as impersonal while being too casual might make the client uncomfortable. |
FAQs
How often should I change my sales email closing?
It's advisable to regularly test and optimise your sales email closing. How often you should change it depends on the response you receive. If it is yielding good results, stick with it. If not, it might be favourable to tweak it and test it again.
How can I make my sales email more personalised?
Personalisation goes beyond using the prospect's name. Research their company, primary needs and interests to incorporate relevant information in your email. Adopt a conversational tone to make your email sound more personal and less robotic.
How do I create a sense of urgency without being pushy in my sales email?
Creating urgency can be done by offering limited-time discounts or highlighting a limited supply of your product. The key is to make it genuine and not to overdo it to avoid sounding aggressive or desperate for a sale.
Can I use humour in my sales email closing?
Humour can be effective if it is in line with your brand's tone of voice and your target audience's preferences. However, it's important to use it sparingly and appropriately, as humour can be subjective and can also potentially offend some prospects.
How often should I follow up if I don't get a response to my sales email?
If you don't get a response, it is advisable to send a follow-up email within 1-2 weeks. However, the frequency should be determined by the recipient's engagement level and your industry's best practices.
Can the same closing be effective for different target audiences?
It is possible, but not always effective to do so. Tailoring your closing to match each prospect's unique set of expectations, preferences and needs tends to yield better results.
Is it necessary to always include a CTA in the closing of a sales email?
Yes, a CTA is a critical component of a sales email. It provides clear direction on the next steps you want the prospect to take. Without it, you leave the recipient unsure of what to do next, which may lead to missed opportunities.
Conclusion
A sound email structure can heighten your chances of getting a response. Knowing how to end a sales email the proper way can help you leave a lasting imprint on your prospect's mind. If the last thing they read in your email catches their attention, it gives an overall positive impression of the outreach. So, don't be afraid to get a little creative.
To be sure you reach the companies and decision makers that you target, use fullinfo's regularly updated company data. Get started today.
References & further reading
---
---