How Do You Research Prospects Before a Call or Meeting?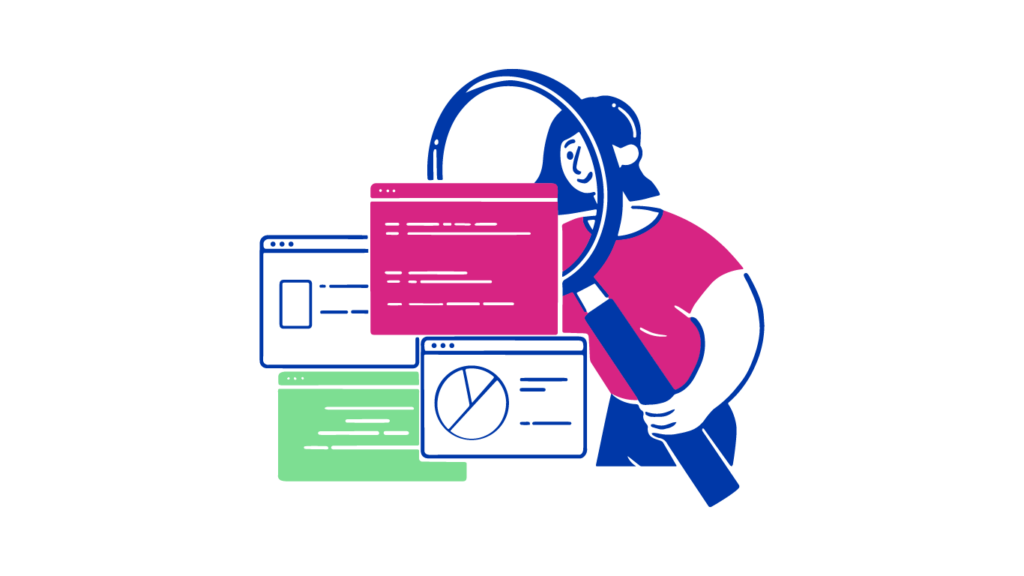 Research shows that over 40% of sales reps struggle with prospecting — the process of identifying and engaging with potential customers. Before making contact, it's important to get to know the client to decide if pursuing them is in the best interest of your business.
Having context for the interaction can make or break a business relationship, but this area continues to be a struggle for many sales reps. So, how do you research prospects before a call or meeting to make the engagement mutually beneficial? In this article, you will find out the important steps to get well-acquainted with your prospect using the resources at your disposal and managing time accordingly.
Why it's important to research your sales leads
A sales lead is someone aware of your product or service. However, they are yet to engage with you and your company. To bring them into the sales process, you have to know their role, business interests, industry and pain points. Having this data will help you engage them in a way that demonstrates the value you can offer them.
The inability to effectively engage a client can be traced back to a lack of information. So, before you pick up that phone or walk into the meeting, you should already know everything you need to know about your client.
When you are talking to your prospect about a sale, it shouldn't feel as though you are reaching out to an absolute stranger. By that time, they should already feel like someone you understand well. This deep knowledge of prospects is one of the key proactive sales techniques to maximise the likelihood of success.
How do you research prospects before a call or a meeting?
Researching is an important step in the sales cycle. It can help you qualify leads, stand out from your competitors and improve the performance of your sales pipeline.
Here are the phases involved in researching a prospect prior to a sales meeting or call:
Research the company
Gather all the information you can about your prospect's company — industry, values, mission and more. Using this data, you can determine if the client is worth pursuing.
1. Create a company profile
Create a profile of your prospect's company highlighting its primary goal, history, the basics of its business, target audience and the latest tools and technologies used. With this knowledge, you'll be able to help the client visualise how your product or service can help them achieve their objectives.
If you want a time efficient solution, fullinfo is a valuable B2B sales tool that gives you access to important company information and contacts. It can help you get in touch with decision-makers and build contact lists in an instant.
2. Check recent company news for trigger events
Brush up on the company's latest developments and any news that can give you an in as a sales rep. Are they planning to reach out to a new market? Are they expanding their product line? Sometimes, the best business opportunities are right under your nose.
Social media has become the hub of marketing. Businesses leverage its appeal to reach out to mass audiences across the globe. Take a tour of your client's website, social media pages and blog posts to gain valuable insight into the company's products/services.
Make sure you understand the industry
Personalising your sales strategy to the prospect's industry can help you crush your outside and inside sales performance. Look into the industry that the prospect's company belongs to and discern the particular challenges it faces. Have there been any critical changes in the industry over the last couple of years? Has your company done business with clients from the same industry? Keep note of these data points to use in your sales outreach.
Understand the prospect
After you've gathered the key points of your prospect's company. Take some time to get to know more about them and their role in the company.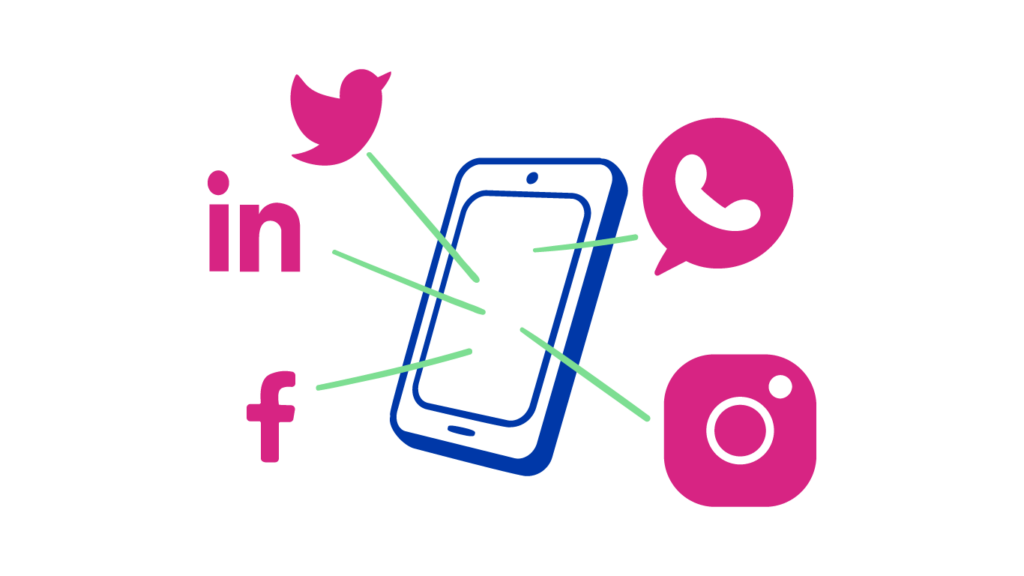 Social prospecting involves leveraging social media to track down and analyse your prospects. You can use LinkedIn, Facebook and Twitter to gain insight into their interests, work history and business circle.
2. Check past interactions
Tracking your prospect's interactions can help you understand if they've done business with someone from your industry before and how their experience went. It can give you the context you need to craft a fitting value statement.
3. List potential pain points
Is your prospect's business failing to cater to a major market? Are their profits low? Ask your sales team to give you insight into your prospect's potential pain points — they can be a valuable resource. Additionally, you can turn to reviews and customer testimonials to find out what people are saying about the business.
4. Define their role in the buying process
Is your prospect a decision-maker, a gatekeeper or someone else? Determine their role in their company to ascertain that you get in touch with the right person to ask for the sale. This will also help you decide whether the prospect is worth pursuing.
Develop a tailored pitch
By this step, you'll have all the necessary information to give you a clear picture of your prospect and their business. Use the company's history, industry trends and current pain points to develop a tailored pitch. Incorporating the knowledge you've gained in the research phase will make the prospect feel like you're a valuable resource rather than just another vendor. Include market research to back up your findings and the practical details of executing your idea.
Given these steps, you might feel like researching your prospect demands a lot of time. The truth is, it should not take you more than five to ten minutes. After enough training, you'll get a sixth sense of what to look for.
Tools to use for prospect research
Here are some of the best B2B tools to leverage for prospect research:
| | |
| --- | --- |
| Tools | Explanation |
| fullinfo | fullinfo provides the latest B2B lead data to help shorten your sales cycle. The tool uses AI algorithms to analyse online sources and provide critical company/prospect information. You can use it to build contact lists, manage prospects, search with advanced filters and get in touch with decision-makers. |
| Google | A simple Google search can tell you a lot about your prospect and their business. Googling the company's name can give you an overview of its latest events/developments. Searching for the prospect, in particular, can give you their work history and personal information (to some extent). You can also use Google Alerts to stay informed of public mentions of your prospect, without having to perform a regular search. |
| LinkedIn | Using the LinkedIn Sales Navigator tool, you can perform searches with advanced filters (eg. job title and company size). You can build and manage your prospect list and get alerts of their job changes and promotions. |
| Company websites | You can find a lot of quality information on a company website. The About Us page can give you a clear vision of the company's goals. You can visit the product pages to check new additions and learn how your product fits the client's needs. The blogs/resource page can give you a hint of future strategies. |
| Twitter | Through Twitter, you can observe the latest industry/company news and keep track of trigger events. Follow hashtags relevant to their business. Going through the prospect's tweets can help you discover their interests. |
| Facebook | Facebook can be a great way to build a personal connection with your prospect. Stay updated by checking out the company's active Facebook page. Learn about its new offerings, important events and business partnerships. |
| CRM | Your CRM is likely to contain a lot of information about your prospect and their company. You can use it to check if your sales team has had any previous interaction with the prospect and if so, catch up on how it went. |
Best practices to ace your prospect meeting
Sales meetings can be an uphill struggle, especially if you go in with little to no preparation. If you want to seize more opportunities, here are some tips to bear in mind:
1. Ask targeted questions
Targeted questions can help you get key information from your client that can affect the sales process. Frame these to help you gain insight into the client's pain points, primary concerns and experiences with similar products/services.
2. Listen actively
Pay close attention to your prospect throughout the meeting. Active listening can help you create a genuine connection and likely ease the sales process.
3. Understand your prospect's goals
Understanding your prospect's goals can help you determine what you can do to help them achieve those. Ask probing questions such as 'What sort of impact do you want to have on your target audience?' to get a better sense of their company's primary concerns.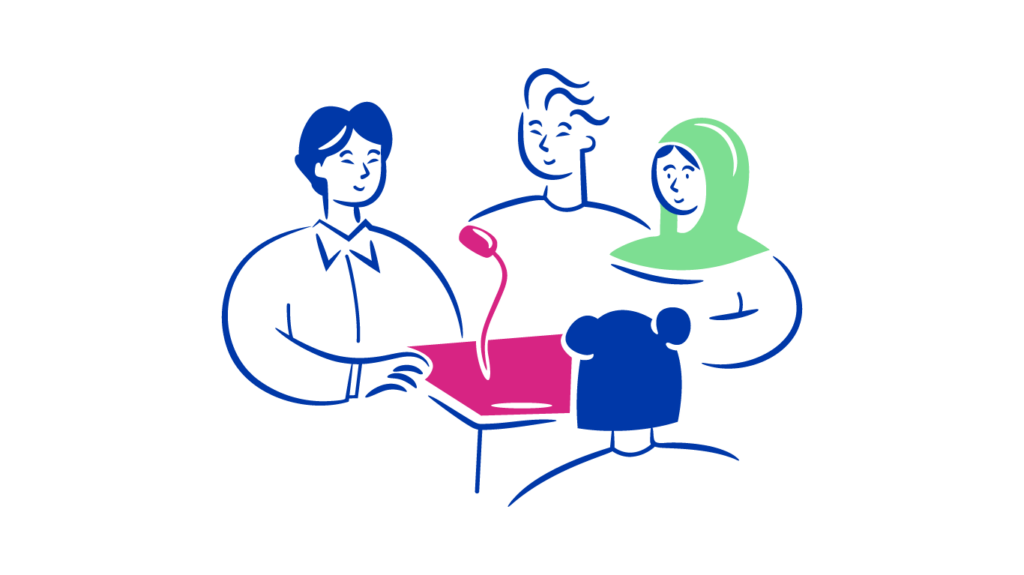 4. Keep the conversation flowing
Don't sound too formulaic during the meeting; let the conversation progress naturally. Be confident and take your time to get to know your client. Remember, the key to a good sales pitch is to be able to tell a story and help your prospect visualise the benefits of your offering.
5. Be prepared to address objections
While preparing for the meeting, make a list of the possible objections your client might have. This can help you prepare your counters in advance. Concentrate on understanding the client's perspective of the issue so you offer the most appropriate outcome.
6. Follow up
Always follow up after a week or two of closing the sale to check how the client is acclimating to your product/service.
FAQs
What is a prospect vs a lead?
A lead is an individual or a company that is familiar with your product or service. A prospect is a qualified lead deemed as a potential customer based on additional research and analysis.
What is an ideal customer profile (ICP)?
An ideal customer profile is a detailed description of the type of customer that is most likely to benefit from your product or service. It includes factors such as industry, company size, pain points and buying behaviour.
What are some effective communication strategies for calls or meetings?
Effective communication strategies include active listening, asking open-ended questions and tailoring your message to the prospect's needs and interests. It's also important to be respectful, courteous and professional throughout the call or meeting.
How much time should I spend on prospect research?
It depends on the complexity of the product or service you are selling and the size of the prospect's company. However, it's recommended that you spend no more than 10 to 20 minutes researching a prospect before a call or meeting.
What are some common mistakes to avoid when researching prospects?
One common mistake is relying solely on company information and neglecting individual research. Another mistake is assuming that all prospects have the same pain points and interests, and not tailoring your approach accordingly.
What should I do if a prospect asks a question I don't know the answer to?
Be honest and transparent with the prospect. Let them know that you will follow up with the information they need and make sure to keep your promise. This will show the prospect that you are committed to providing value and building a relationship with them.
Conclusion
Familiarising yourself with the ins and outs of your prospect and their business can be a game-changer for your sales meetings. It can give you a competitive edge and help you deliver a tailored sales pitch.
After learning how to properly research prospects before a call or meeting, you're likely to save time and improve your sales performance. For help finding up-to-date information on leads, fullinfo is an essential tool. Its up-to-date databases provide you with important data that you can take into meetings with prospects. Get started today to streamline your prospecting processes.
References & Further Reading
---
---