Use These 20 Creative Prospecting Ideas When You Feel Stuck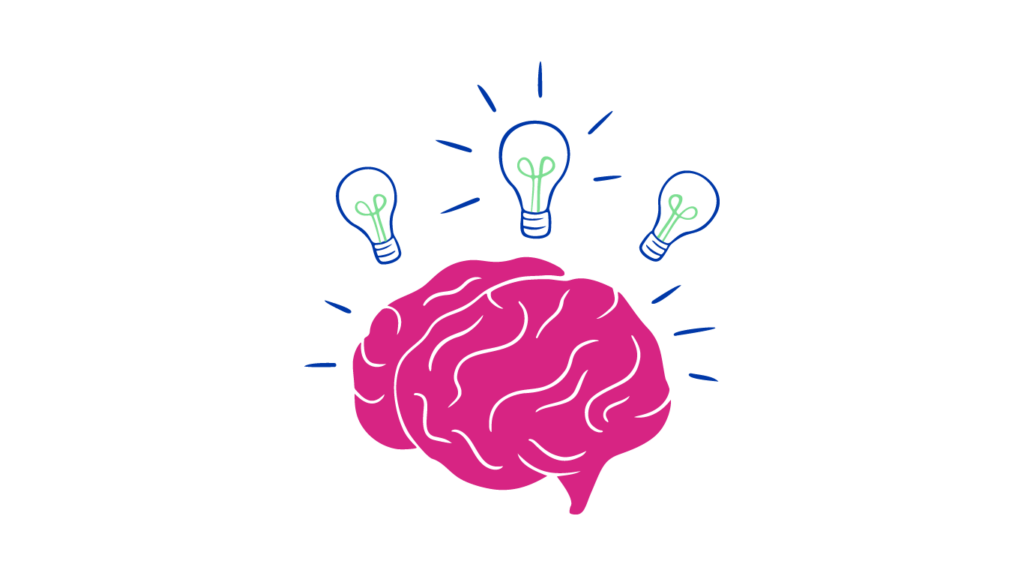 Prospecting can be a challenging, time-consuming ordeal. But it opens up a world of new sales possibilities. There are numerous ways to track down and assess potential customers for your product or service. However, using the same techniques time and again can lead you to miss out on exciting opportunities. In this article, you will find 20 creative prospecting ideas to help you think outside the box and land high-value clients.
The need for creative prospecting ideas
Sales prospecting is the first and key step in the sales pipeline. People can become cynical about the traditional marketing methods they encounter every day. So, you can't guarantee to land potential customers in a saturated market without utilising some more creative techniques.
Creativity in marketing can be an indispensable tool that sets you apart from the competition. It's important to think of ways to wow and genuinely intrigue your target audience. You need to be memorable to stand out from the crowd. And a potential customer is likely to notice you when you reach out to them with a dazzling story or via an unexpected channel.
Be sure to set aside a fixed time in your calendar to conduct prospecting activities. A proper schedule will likely help you maximise your results and achieve sales consistency.
20 creative prospecting techniques
Here are 20 creative prospecting techniques to help you foster lasting relationships and adapt to a dynamic market:
1. Host a webinar
Webinars and online workshops are indispensable marketing tools to help you reach out to your desired audience. Choose a relevant topic that is likely to appeal to your target audience and promote your business. To do that, it's important to familiarise yourself with the key pain points of your ideal customer. When you offer valuable insights to your prospects, you're likely to get them thinking about your offering as the solution to their issues.
2. Create engaging content
Rather than taking a conventional sales approach, you can start a series of audio or video podcasts that help you spread the word about your business. Invite industry leaders to talk on your platform and give your prospects useful market insights.
Ask them to share their expertise and stories while adding in a call to action for the audience to find more information on your product or service that will benefit them. Once you position yourself as an authority figure who engages with important industry personnel, it is likely to increase your credibility as a salesperson.
3. Organise an event
In-person networking is a proven prospecting technique. It gives you a chance to create promising relationships with your prospects based on face-to-face interactions. Whether you're attending events or organising them, networking ensures that you get a chance to showcase your pitch.
Organise a local meetup or networking event, bringing together professionals in your industry to build relationships and discuss relevant topics. You should also attend exhibitions and industry-specific events that are likely to intrigue your target demographic.
4. Launch a referral program
Referrals are great for generating warm leads. When people get to know about your business from someone close to them, it adds credibility to your offering. Set up a referral program that rewards existing customers for introducing new prospects to your business. It can prove to be an effective sales prospecting strategy as it utilises the element of trust and provides high conversion rates.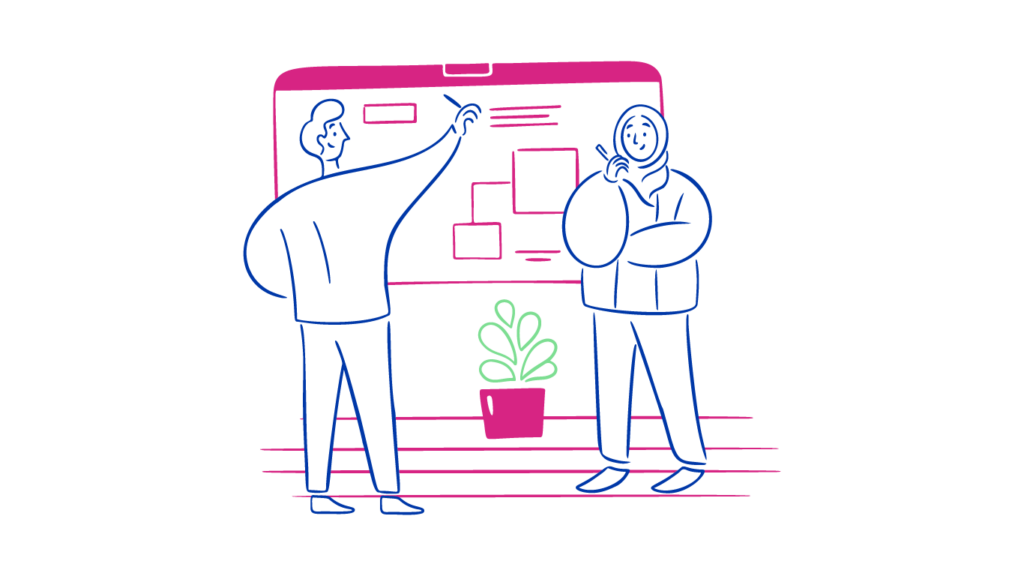 5. Develop an interactive quiz
Most articles begin with a question to grab the attention of the reader immediately. If you're struggling to gather an audience using conventional ads, how about leveraging the power of a quiz aimed at the interests or experiences of your target?
Develop an interactive questionnaire or assessment tool that helps prospects identify their needs and offers personalised recommendations based on their results.
6. Create an industry-specific resource
Creating resources such as whitepapers, infographics and e-books can help raise brand awareness and get your prospects talking about your business. It's important to provide industry-specific content that offers real value for your prospects.
You can use these resources to highlight the pain points of your audience and possible solutions along with key details about what you have to sell. Offer those as free downloads in exchange for the prospects' contact information to build your network.
7. Sponsor events
Some good, old-fashioned networking can do you wonders for landing new prospects. Besides organising industry-specific events, you can also sponsor or partner with conferences and trade shows to increase your brand's visibility with your target audience and connect with potential prospects.
8. Collaborate within your industry
Collaborate with complementary businesses and influencers within your industry to co-create content, host joint events and cross-promote each other's offerings. This kind of partnership will help cross-promote the businesses to each others' audiences, making it a win-win situation.
9. Offer a free test drive
By offering your potential customers a free consultation, demo or trial of your product, you can help them understand the value you provide. Free trials are a great way to make your prospects understand what they might be missing out on if they don't invest in your offerings. Once they get used to using it, they might not want to stop when the demo ends.
10. Stay engaged online
Having a compelling online presence adds credibility to your expertise as a sales leader. Participate regularly in online forums, discussion boards and social media groups relevant to your industry. Offer your audience valuable advice and insights on platforms like LinkedIn to help build your company's reputation and establish yourself as a thought leader.
11. Launch a direct mail campaign
Direct mail marketing is a great way to set yourself apart from the competition. Not only does it produce interactive, trust-building experiences but also makes it easier for sales reps to connect with decision-makers and C-level executives.
Launch a targeted direct mail campaign using eye-catching postcards, personalised letters and unique promotional items to pique your prospects' interest.
12. Hold contests
Contests and giveaways, when executed correctly, can send a host of promising prospects your way. Everyone loves getting something for nothing and, when there are no barriers to entry, your audience will be more than happy to take part.
Host the competition on your social media platforms to encourage participants to spread the word about your business. Ask them to enter by sharing your post, tagging their friends or engaging in other ways for a chance to win the prize. This helps introduce new eyes to your content.
13. Showcase your happy customers
Don't be shy to communicate your expertise and successful customer experiences with your audience. By publishing a case study or success story featuring a satisfied customer, it's easy to highlight the benefits and results of your product or service. So, put your best foot forward and let your prospects see the value of your offerings.
14. Create a blog
Develop an industry-specific blog, offering regular updates, insights and thought leadership to attract and nurture potential prospects. It's important to create content that will help highlight the necessity of your product or service. For example, if you offer a CRM system, your topics should revolve around the importance of using software to manage all your business activities.
15. Utilise LinkedIn
Social networking platforms like LinkedIn offer a great way to get in touch with promising clients online. LinkedIn is equipped with multiple marketing tools, including Sales Navigator and InMail, to boost your prospecting game.
LinkedIn Sales Navigator provides you with advanced filters to find your ideal customers.
InMail allows you to send personalised messages to targeted prospects without having to send a connection request. You can offer them valuable industry-related content and insights to grab their attention.
16. Organise a free workshop
Hosting a brief workshop, training session or educational event can help you showcase your expertise. It's also a wonderful opportunity for your prospects to develop new skills. Pre-sale workshops are an effective approach to getting your clients on the same page. They showcase the benefits of your service and help you build strong relationships.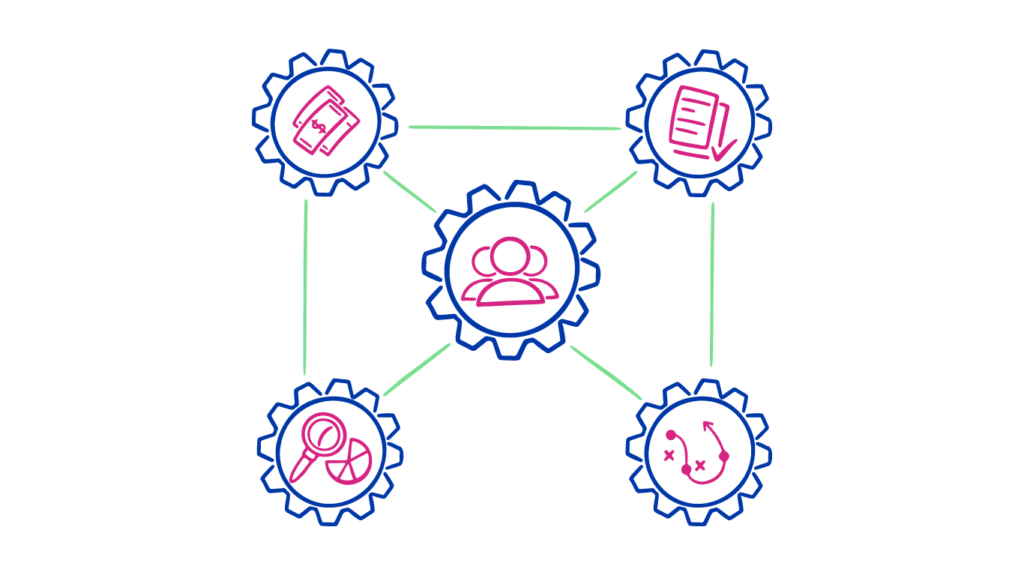 Social media marketing is a promising way to improve brand awareness and find new prospects. Create a social media campaign to promote a valuable business resource, offer or event. Target a specific audience segment to maximise results and get promising leads.
18. Host a lunch and learn event
Not many people would say no to a free meal and promising opportunities. That's why hosting a lunch and learn event at your office or a local venue would be a great prospecting idea. Invite prospects to network, learn about a relevant topic and explore your offerings in an interactive environment.
19. Organise a charity event
Organising charity events and fundraisers related to your industry will help demonstrate your commitment to social responsibility. It's a great way to grab the attention of a host of potential clients and engage meaningfully with them.
20. Reach out to local media
Collaborate with local media outlets to increase your brand's exposure. Offer expert commentary and contribute articles on the latest industry trends to position yourself as a thought leader in front of new prospects.
Tips for when you feel stuck
Here are some tips to get your creative juices flowing and help you come up with creative prospecting ideas:
| | |
| --- | --- |
| Prospecting Tips | Explanation |
| Brainstorm with the team | Conduct a brainstorming session with your marketing and sales team to generate new ideas and approaches. |
| Conduct market research | Research your target market to identify new trends and pain points that you can address in your prospecting efforts. |
| Review your history | Review your past prospecting campaigns and identify areas for improvement or new opportunities to explore. |
| Explore new channels | Experiment with new marketing and communication channels, such as video messaging, podcasts, webinars and influencer marketing. |
| Offer free trials | To truly make your prospects see the value of your offering, provide a free trial or demo option of your product or service. |
| Be open to partnerships | Always be open to partnering with complementary businesses and industry influencers to expand your reach and generate new leads. |
| Create engaging content | Valuable content, like blog posts, whitepapers, e-books and infographics help you address the primary needs and pain points of your target market. |
| Personalise your outreach | Personalise your outreach efforts by researching and referencing specific information about your prospects, such as their interests and recent industry news. |
FAQs
What is the difference between prospecting and sales?
Prospecting is the process of identifying your potential customers and initiating communication with them to determine if they are interested in your product or service. Sales, on the other hand, involves closing a deal or transaction with a customer who is interested in your product. In short, prospecting is the initial step in the entire sales process.
How can I stay motivated when prospecting?
To stay motivated when prospecting, it's important to set specific goals to track your progress and celebrate your successes along the way. You can also surround yourself with a supportive team and engage in regular professional development to stay inspired and motivated.
How can I differentiate myself from competitors in my prospecting efforts?
To differentiate yourself from your competitors while prospecting, it's important to focus on the unique value you can provide to your prospects and to highlight what sets you apart from your peers and competitors. You can also use creative and personalised outreach strategies to stand out from the crowd.
How can I track and measure the success of my prospecting efforts?
Track key metrics, such as response rates, meetings booked and deals closed, to measure the success of your prospecting efforts. Analyse your data to identify trends and areas for improvement, and adjust your strategy accordingly.
Conclusion
Sales prospecting can be a daunting process, but a little creativity can go a long way. You should position yourself as a credible, trustworthy resource. And to do that, it's important to showcase your talents while having fun with the process. Hopefully, the creative prospecting ideas shared in this article will help you think outside the box and form lasting connections. For help getting to the decision makers, use fullinfo's rich contact information, which is refreshed every two weeks to keep up-to-date. Get started today.
References & Further Reading
---
---