How To Optimise Your LinkedIn Profile For Sales + Actionable Tips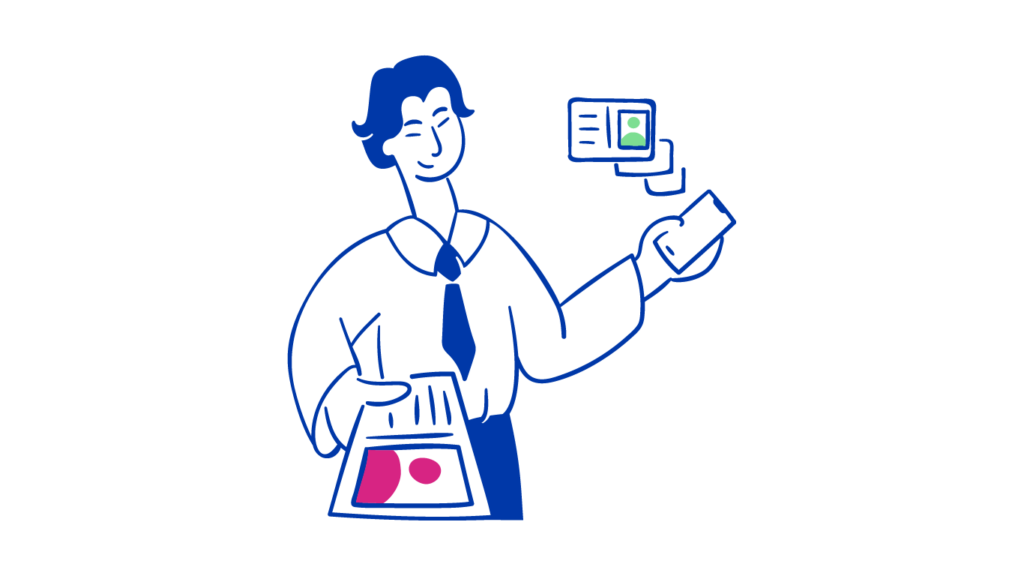 Are you utilising your LinkedIn profile to its full potential? It's basically a landing page that you can leverage to get through to your prospects. Creating a sales-friendly profile is a sure way to get the attention of your prospects and shorten your sales cycles. If you're wondering how to optimise your LinkedIn profile for sales, this short and actionable guide has you covered. 
Why is a LinkedIn sales profile important for sales pros?
As a sales professional, you need to look at your LinkedIn profile as more than just your resumé. It's a means to put you on the radar of business individuals around the globe. LinkedIn equips you with the tools necessary to land good prospects and competitors. Understanding your prospects – their pain points, what gets them going and whom they associate with, is half the battle of selling. Through their LinkedIn profiles, you get all the information required to tailor your message to their needs.
LinkedIn is also a great way to sell yourself as a sales professional and your product/service. Your LinkedIn profile tells your prospects about your work, connections and achievements. It's a powerful tool to build a strong reputation in the business world, and it can help you earn an edge over your competitors. If used correctly, LinkedIn can help you form mutually-beneficial business relationships.
The key elements of a successful LinkedIn profile
Social selling, especially on LinkedIn, is half selling and half reputation. It's an effective sales technique that allows you to take charge. 
A compelling LinkedIn sales profile not only highlights your brand but also who you are as an individual. Here are the key elements of a successful LinkedIn profile:
| | |
| --- | --- |
| Elements | Importance |
| Fresh Profile Photo | An outdated/unprofessional photo can do a lot of harm to your image. You want to present yourself as you would appear in a professional sales meeting. |
| Informative Headline | Your headline is the first thing your prospects will read about you after your name. It determines whether they will stick around and find out more about you or just click away. |
| Compelling About Section | The about section is your story, so make sure you use it as such. Think of it as a 30-second pitch. Talk about what motivates you, the companies you've helped and how to best reach you. |
| Education & Job History | Your education and work history establish your credibility. Make sure to keep them relevant to your prospects. |
| Skills and Achievements | What skills set you apart from other sales professionals? Validate those skills with the help of LinkedIn's tests. |
| Captivating Media | Infographics, your portfolio and video presentations are great ways to keep your prospects engaged. |
| Relevant Links | Links to relevant resources, such as your personal blog, your company's website and your portfolio, help prospects learn more about you and feel more connected to you. |
How to optimise your LinkedIn profile for sales
Optimising your LinkedIn profile can do wonders for you as a sales professional. It's a great way to improve your sales pipeline and fill it with prospects.
So, what does your profile say about you? First impressions are important no matter what the context. Do you firmly believe that your profile has what it takes to make it in the corporate world? Here are a few tips to help you navigate where you stand and how you can build an effective LinkedIn profile: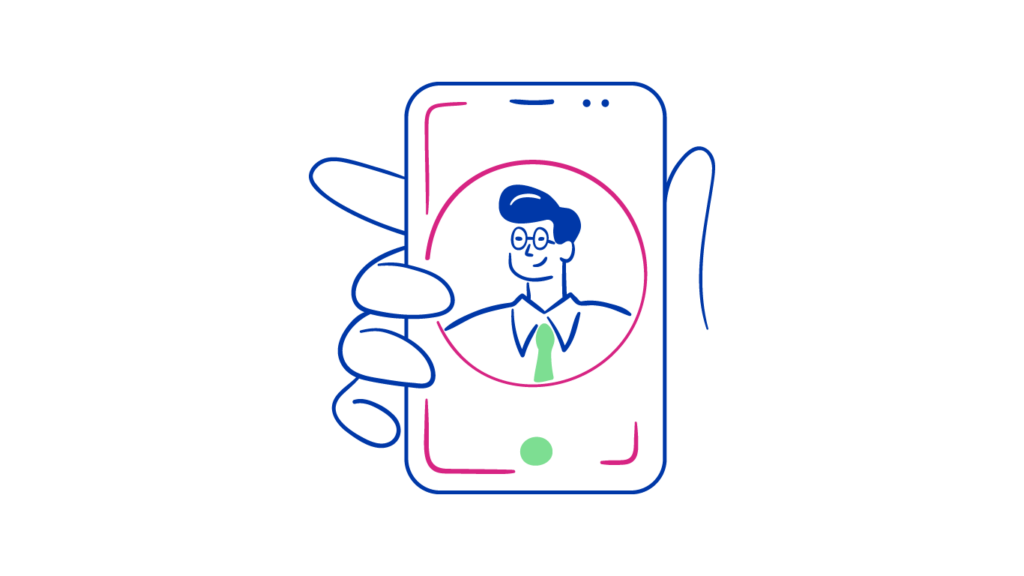 1. Optimise your profile picture
Your profile photo is the first thing a prospect will see. It's the first shot you get at making a good impression. So, it should reflect professionalism. Your headshot should be consistent with your brand and what it represents.
Here are a few tips to help you get the right headshot:
Make sure the picture reflects what you would look like in a face-to-face meeting.
The ideal size for a quality LinkedIn profile photo is 400×400 pixels. It's best to steer clear of images that fall below this resolution.
Your face should cover more than half of the picture. People shouldn't have to squint to get a clear image of your face.
Make sure no one is accompanying you in the photo and the background isn't distracting.
Avoid taking selfies; get someone to take the picture for you.
Present yourself in line with your brand. If its guidelines recommend a serious, professional look, you should keep this in mind when choosing your photo. However, smiling can make you look more approachable.
Consistency in sales is a pivotal factor. Once you're convinced that you have the right photo, use it on all professional platforms. You should also add a suitable background photo. It's good practice to add a picture of your workplace or something that resonates with your brand.
2. Craft your headline
After taking a look at your photo and your name, your headline is the next thing to catch a prospect's eye. These are the only aspects of your profile to appear in search results. So, you need them to be compelling, professional and insightful to get the prospect to open your profile. Your LinkedIn headline should leverage strategic keywords relevant to your industry.
Here are some tips to craft an effective headline that emphasises your sales skills:
Highlight your job title and make sure to include industry-specific keywords.
Add your skills to elucidate your expertise.
Don't be afraid to be human; let your personality show.
Avoid using terms like 'open to work' or 'unemployed' because LinkedIn has an option that automatically shows your work status.
Examples of effective LinkedIn headlines
If you want to keep it simple, you can say, '[industry name] Sales Representative at [company name]'.
If you want to showcase your skills in a better way, 'B2B SaaS Sales | Optimising sales team performance'.
You can also let your personality shine through and take a more friendly route. For example, 'B2B Sales Representative | I can help you turn perusers into paying users'.
3. Write your summary
The LinkedIn summary/about section is where your story-telling skills come into play. If you're a sales rep, it's very handy for social selling. This section can help you rank higher in search results and attract the attention of your prospects. Use it to tell a compelling story about who you are, your achievements and your company. Don't hesitate to be yourself; let your personality shine through.
Examples of effective LinkedIn summaries
'Does the average number of visitors on your website discourage you? Don't worry, you're not alone in this issue. Bad traffic, or lack thereof, can be due to many reasons — [include common reasons]. But what if those numbers can be morphed in your favour? Over the past X years, I've helped businesses like [names of companies you've helped] increase good traffic rates using [mention some of the tools/skills you used]. If you want the same for your business, don't hesitate to reach out at [contact information]'.
'My first exposure to selling was in the fifth grade when we had to sell cookies door to door. Ever since my little win, I've been fueled by the kick you get out of crafting and landing the perfect sales pitch! Currently, I'm working as a sales professional at [company name]. We're passionate about helping businesses increase engagement rates using the latest tools and technologies. Feel free to connect or reach me at [email]'.
4. Make your profile easy to find
It's hard to connect with prospects when they can't find your profile. Here are a few simple tips to increase the visibility of your LinkedIn.
Actionable tips
Engage with your network regularly.
Use keywords relevant to your industry throughout your profile.
Customise your LinkedIn profile URL. The standard URL contains a random series of numbers and letters. You can change it to include your name and even your job title. To do so, open your profile and click 'Edit public profile & URL'. It'll take you to a new page where you can set a new URL in the 'Edit your custom URL' section on the top-right side.
5. Give and ask for recommendations
How likely are you to visit a restaurant that has been recommended to you by your friends or family members? If you're like most of us, very likely. Recommendations are a powerful tool that you can use to add more credibility to your LinkedIn profile. People want to hear from your past and current colleagues and customers. What do they have to say about you?
Actionable tip
You can add recommendations to your profile by clicking on the 'Add profile section' on your profile page. From there, choose 'Add recommendations', and you'll be prompted to enter a profile name. For each person, you're required to add the relationship, your position while you worked with them and a personalised message asking them for a recommendation. To be more successful at this, it's better to do it for others first so they can return the favour.
6. Build your network
Building a strong network on LinkedIn is one of the best ways to land prospects, but you have to be careful because it can easily turn into a distraction or a time drain. 
Here are a few tips for finding and connecting with potential customers and collaborators:
Start by sending connection requests to those with whom you already have a professional relationship. An easy way to do so is to import your phone contacts and send them connection requests. To do this, tap 'My Network' in the top navigation bar and choose the 'Add Contacts' icon at the bottom right of the page. Click on 'Add Contacts' on the pop-up and then tap 'Import Contacts'.
Search for people in your industry and send them a connection request with a small personalised message.
Make sure your profile is complete. Add all the sections to your LinkedIn, including your photo, headline, summary, job title, work history, hobbies, skills and achievements, education, recommendations and links.
Don't just add skills; ask for endorsements from your employers for each. You can leave a message saying, 'Hi, would you do me the favour of endorsing me for X skill?
Keep your profile up-to-date.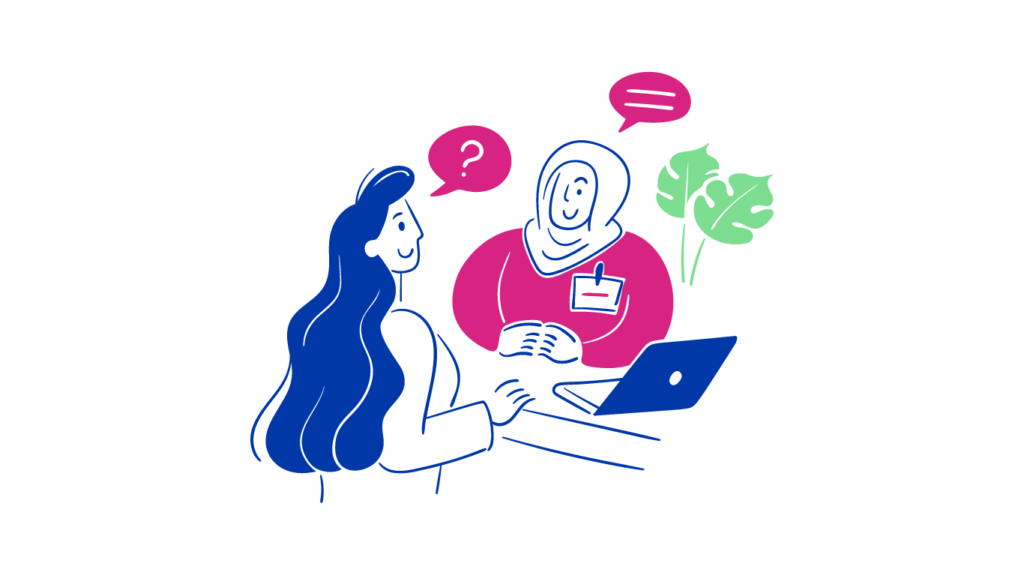 7. Engage your network
Regularly engaging with your network can help you build strong business relationships. Here's how you can stay involved:
Be sure to react to relevant posts by leaving your thoughts. Remember to keep it professional. Your activity is visible to everyone.
Express your thoughts and invite healthy discussions on topics relevant to your industry.
Share insightful content that can grab the attention of your prospects. Be sure to stay up-to-date by reading books, articles or tweets.
Connect people within your network by reaching out. For example, 'Hi, Mark. I thought it would be beneficial for you to connect with Camilla. She is also passionate about simplifying sales through automation software. Shall I introduce you two?'.
FAQs
How often should I update my LinkedIn profile?
There is no definitive answer when it comes to updating your LinkedIn profile. It's important to do this at every promotion, job change and learned skill. But be mindful of probation periods and your ex-employer. You don't want to change your job status too abruptly.
How do I optimise my LinkedIn profile for lead generation?
You need to have a strong presence on LinkedIn to generate leads. Here are key ways to optimise your LinkedIn profile to achieve this:
Have a professional headshot and background photo
Utilise the about section wisely using the formula, 'brag, proof, story and CTA'
Use infographics and keep your portfolio up-to-date with all your work
Don't be shy to connect with industry professionals
Find opportunities to leave valuable comments on your timeline.
How do I make my LinkedIn profile stand out among other sales professionals?
Share a bit about yourself and let your personality come through on your profile. Be creative with your headline and about section by sharing your hobbies and your personal growth story. It's also vital to be mindful of your connections; keep them specific to your line of work.
Conclusion
LinkedIn is a professional social media platform that holds a lot of power in the business world. Sales professionals can use it to optimise their sales cycles and generate leads. But learning how to employ it properly is most of the work. We've shared our most important tips on how to optimise your LinkedIn profile for sales in this article. We hope this read has put most of your queries to rest.
References & Further Reading
---
---