What You Need To Know About The Target Account Selling Methodology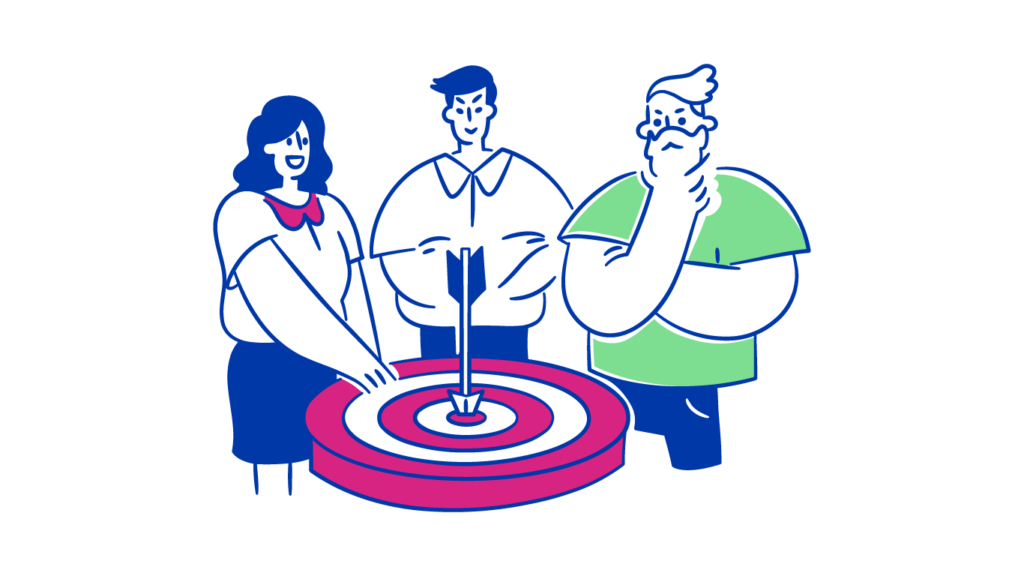 As any high-performing salesperson knows, one of the key skills used day-to-day is around time management. It's easy to get distracted by smaller prospects or researching new leads, but the Target Account Selling (TAS) sales methodology gives you the focus and data to ensure you spend more time working on highly qualified prospects.
Also known as account-based selling (ABS) or account-based marketing (ABM), this approach focuses heavily on sales enablement. That means that sales teams and marketing teams need to collaborate to give sales reps accurate and up-to-date information for this sales technique to be effective.
So, how can sales reps adopt the target account selling methodology? Let's explore this!
What is a target account?
A target account is a company that you want to turn into a client for your business. Usually, the TAS strategy is used to target the biggest industry players that are likely to have a larger budget.
As well as sales enablement, relevant communications from your marketing team can help to aid the sales process. That's why focused outreach is critical for target account selling.
What is target account selling?
By selling (and marketing) to a specific audience or customer profile, it's easy to identify the right target customers to pursue. Once your sales, marketing and customer success teams have agreed on this, it's important to create relevant and highly personalised marketing and sales collateral to guide these customers through the sales funnel.
You can find new target accounts by:
Using technology (such as fullinfo®) to open conversations with your ideal prospects.
Updating your CRM and current database. You may find that some of your previously ignored prospects now fit into your new TAS strategy.
Looking at the customers of your competitors. These can be found through social media, competitor websites, testimonials and reviews.
Using LinkedIn and other social media to explore certain job roles and opportunities.
With a list of accounts to go after, you can then prioritise them by tier 1-3 or 3-1. Any more tiers than this can become confusing and the messaging can come across as mixed.
Tier 1 customers are the biggest businesses with the biggest budgets.
Tier 2 customers have smaller businesses and budgets but are among the leaders in the sector.
Tier 3 customers are businesses that could be in the market for your product but may not be able to fund your product or services. These potential clients are worth keeping an eye on, especially as they expand.
Where does the target account selling strategy work best?
The target account sales methodology is primarily a B2B sales approach. This makes it appropriate for complex sales environments, high-value sales and sales cycles that involve multiple decision-makers. To create a customer experience that works even post-sale, make sure you involve your account managers and customer support team as well as the entire sales team, who will have valuable insights.
What are the benefits of target account selling?
There are plenty of benefits to the TAS sales strategy. Below, we've outlined the benefits and drawbacks.
| | |
| --- | --- |
| Benefits | Drawbacks |
| Build stronger customer relationships | Requires accurate and up-to-date information |
| An improved customer lifespan and CLTV | Other opportunities are overlooked |
| Access to brand advocates, referrals and new opportunities | The tiering system may be too strict, which may mean great prospects aren't included |
| Increased average order value | A time-consuming research process |
| A stronger brand reach and reputation | Needs strong ongoing alignment with the marketing team, which isn't always possible |
Example of a successful Target Account strategy
One of the top five SaaS companies in the world, LogMeIn, adopted the target account strategy and ended up with 70% target account penetration and 17% account-to-opportunity conversion.
But how?
Initially, they "started with ABM because it was a hot trend", according to Lisa DeDonata and Lindsay Becker — supervisors of corporate marketing at the leading SaaS company. Back in 2018, they noted, "but that's not why we do it now".
As it turns out, before using ABM, they found that opportunities were missed for two key reasons:
The marketing and sales teams weren't 100% aligned
The marketing team weren't using data-driven insights to better identify and engage the accounts that were most likely to buy.
With this gap between the sales team and the marketing team, key opportunities were missed. So, LogMeIn restructured their approach and launched the second phase of their all-new ABM strategy. These shifts included getting more stakeholder buy-in, collaborating more with the sales team, automating manual list creations, agreeing on mutual metrics and approaching ABM as a marathon, rather than a sprint. As a result, they increased their account-to-opportunity conversion rate dramatically to 17%.
This case study highlights the importance of sales and marketing teams working side-by-side as a bigger team to give the TAS strategy the best possible chance of success. In fact, SiriusDecisions found that B2B organisations with collaborative marketing and sales teams achieved 24% faster revenue growth over three years compared to their less-aligned counterparts.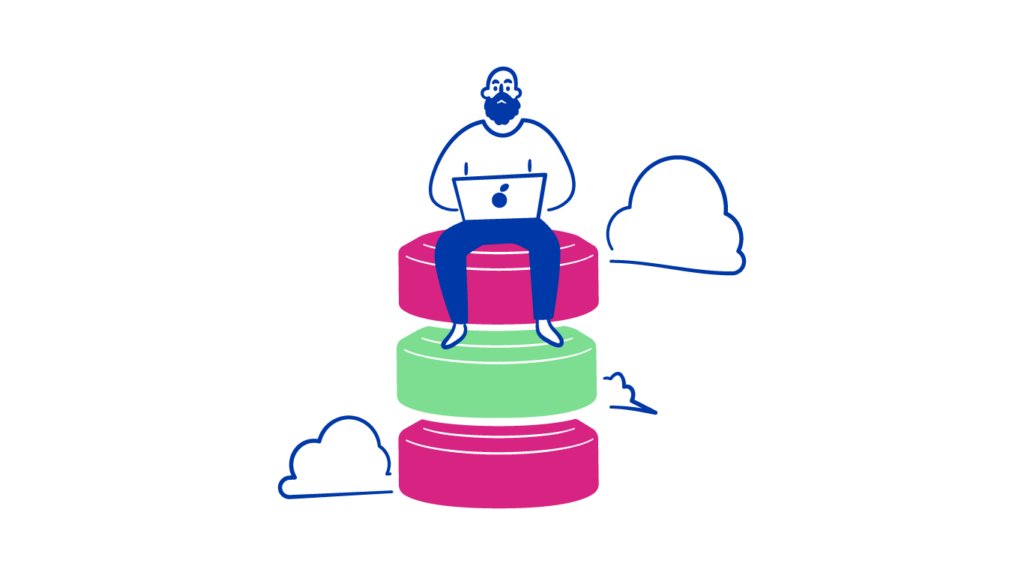 How does the Target Account Selling methodology work?
Below are four actionable steps to follow to successfully implement the target account selling strategy.
1. Research and build buyer personas
Ultimately, the selling process starts with the sales and marketing teams. Using their respective knowledge of current clients, prospects and their industry, the teams come together to create a customer or buyer persona. This is a virtual image of the 'ideal customer' and will include information such as:
Industry
Industry experience (and C-suite experience)
Company size and headcount
Company structure
Annual revenue (or ARR)
Budget
Pain points and needs
Customer base
Location
Key decision-makers job roles/departments.
By clarifying this, both teams then have a good understanding of who to target and several target account lists. The buyer persona should also include things like events attended, how to contact them, publications read, etc. This helps both teams to work together to get in front of the relevant prospects and help inform their buying decisions.
2. Assess opportunities
The next step is to assess the opportunities available. While there is likely a list of target accounts and a general customer profile, every single prospective buyer needs more thorough research.
At this point, it's important to verify and clarify the following (although this is no longer an exclusive list):
The staff currently working for the business: Has a key player moved on and, if so, where have they gone to now? Does this provide another opportunity?
Changes in the information about the business: Has it scaled down its operations? Does it still sell the same product or service? Has it expanded into new territories or regions?
How to best communicate with the relevant departments: Is the business remote? Do they prioritise emails over sales calls? Are they active on LinkedIn and/or other social media?
Any acquisitions or mergers in play
The size and ARR of the business
A more in-depth customer profile should be created at this point to accurately define the content needed to reel the potential customer in!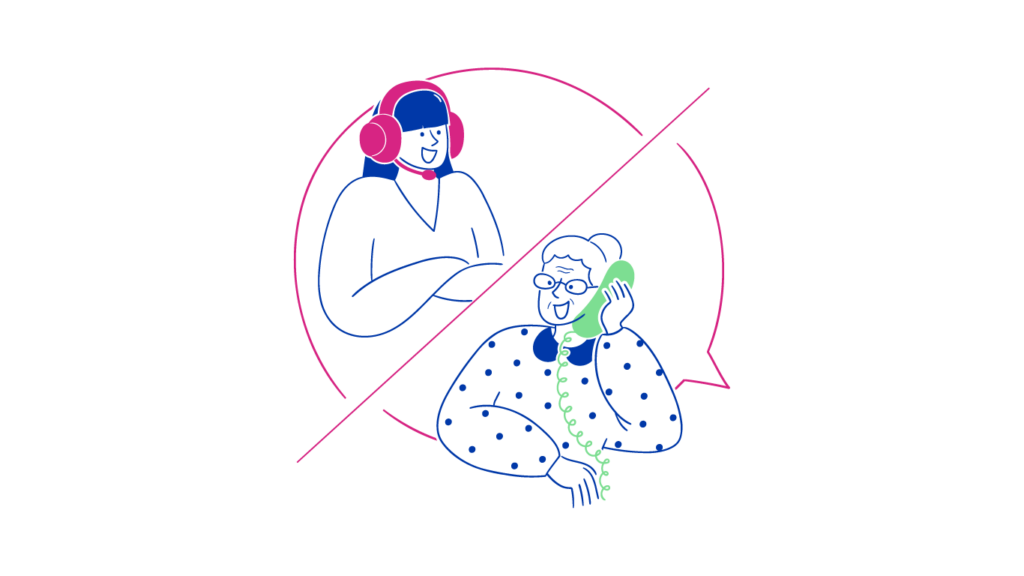 3. Develop relationship strategies
Next, it's important to develop a strategy to create relationships with customers. Again, this should include all relevant teams and shouldn't be left to just marketing or sales to navigate alone.
To make the process more aligned across departments, you can start by connecting your email service (such as MailChimp) to your CRM. By logging open rates and responses to your marketing tactics, you can continue to qualify your prospect and gauge their interest.
It's important, at this point, not to develop a one-size-fits-all approach as a marketing strategy. You can create a communications strategy suitable to each tier, various customer interaction techniques on different channels and segment your data further with targeted communications.
A successful email outreach strategy should include:
Information about overcoming their business challenges
Subtle product information (but no pitching!)
Details about the benefits of your product and how it can change their day-to-day lives
Wording and jargon suitable for larger-scale business
A demonstration of an understanding of the customer's pain points and needs.
However, it's important to back this up with similar messaging on your brand's website, social media and your individual profiles, too. Social selling is another key component of building long-term relationships with prospects.
And, it's not just about emails. There is a range of buying signals that you can gather information from, which may include advertising in third-party publications, turning up at events and sales roadshows and creating free, downloadable content. So, emails are rarely enough. Consider the common B2B buying signals and come up with solutions to get in front of your prospects using these.
Common buying or interest signals include:
Reading or interacting with industry publications
Following and engaging with certain brands on social media
Website visits: case studies, eBooks, downloads, whitepapers and solution pages
Signing up for email subscriptions, product trials or webinars
Downloading analyst reports
Reading other customer feedback such as reviews.
4. Execution, testing and tweaking
Remember the note from LogMeIn about treating TAS as a marathon and not a sprint? This is critical for success. Don't expect overnight results although they may come. Target accounts are often trickier to reach because, as decision-makers, they are likely to be very busy.
Monitor your marketing campaigns thoroughly to understand engagement and link clicks. Again, this is a strong buying signal. As your data gets more refined and researched, the results of your marketing and sales efforts will continue to improve. So, it's important to tweak and test various images, marketing channels, sales copy and messaging to find what your potential buyers respond best to.
FAQs
How do you choose a target account?
To find the right target accounts, start by creating a customer persona or profile of the decision-maker or decision-makers involved. You should also already have a keen eye on the available opportunities out there and a good idea of the big players in the market. Then, run through the research process for each of the leading companies in the industry and pre-qualify them using the information publicly available on social media, their website and press releases.
How do you implement account-based selling?
It's the same as target account selling. It's important to start with the right potential customer data and information to implement account-based selling properly. In fact, 83% of sales reps and marketers believe an account-based marketing team has the ability to deliver intent data that helps sales representatives.
Can target account selling increase your deals?
Absolutely. By doing in-depth research on your target accounts before even getting in touch with them and producing the appropriate marketing communications, you make the entire sales cycle more effective.
Conclusion
To conclude, adopting the target account selling methodology isn't just a job for sales professionals. Sales and marketing teams need true alignment to make this strategy work for the business. While the process can seem time-consuming and laborious, there is plenty of research to back the effectiveness of the TAS strategy. It is effective in closing large-scale profitable business deals.
And, if you want to give your sales pipeline a boost, try fullinfo today. We can help you start conversations with your ideal prospects almost immediately!
References & further reading
---
---