Three Examples Of The Challenger Sales Model To Inspire You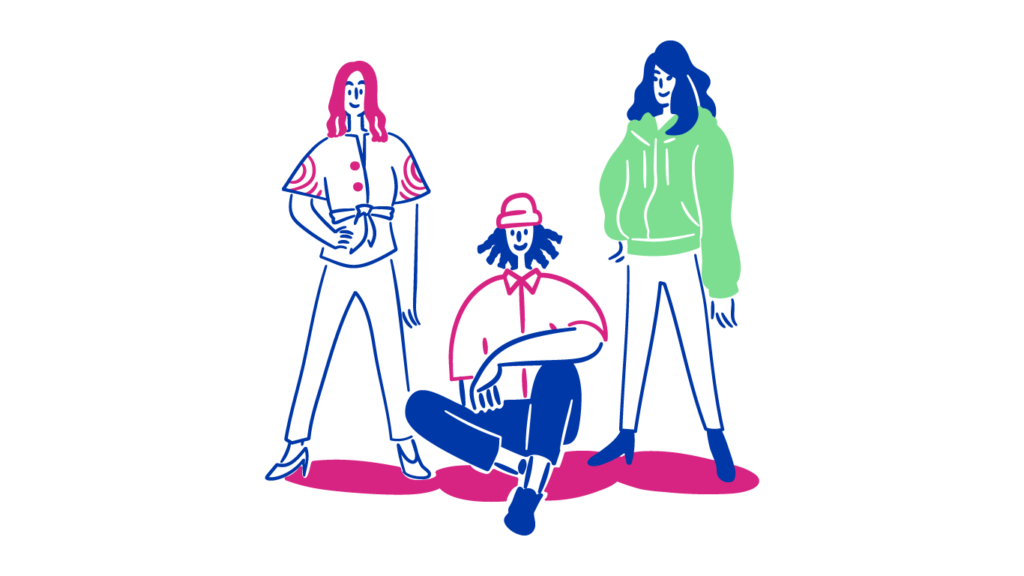 You may have heard of the challenger sales model before. You may have even looked into it and learned some of the fundamentals of this model. But, what is it, how do you use it day-to-day, and what does it look like in the real world?
How did the challenger sales model come about?
The challenger sales model was popularised by Geoffrey Moore's 'provocation-based selling' in this Harvard Business Review article titled "In A Downturn, Provoke Your Customers".
The summary of Moore's piece is that instead of giving the customer what they think they need, a high performing salesperson should show them an alternative way, a new viewpoint or raise a wider issue that they should be more concerned about.
Instead of addressing a customer's pain points, provocation-based selling generally turns their attention to an issue that the customer may not have even considered yet. Then, the sales rep follows up with a case study, facts and statistics that back this up. The challenger model sales strategy is also sometimes applied as 'Conceptual Selling', which focuses on relating a product or service to the customer's issues.
Following on from this piece, Brent Adamson and Matthew Dixon published the book "The Challenger Sale: How To Take Control of the Customer Conversation" in 2011. This built on Moore's initial piece by interviewing thousands of B2B salespeople in 90 countries globally. In turn, they found that all salespeople fit into one of five distinct profiles.
The table below shows the five profiles and their attributes as well as the proportion of salespeople in each profile:
Profile
Attributes
% of salespeople in each profile
The Challenger
Offers a brand new perspective and alternative solution.
Takes control of conversations about budget and cost.
Tactfully pressures the client without being pushy.
27%
The Hard Worker
Creates a bond or strong relationship with the 'gatekeeper' as part of their sales tactic.
Self-motivated 
Rarely caught slacking!
Doesn't focus on the customer's needs, values or motivations in the sales process.
21%
The Relationship Builder
Good communication and interpersonal skills with colleagues and stakeholders.
Supports the prospect to create an advocate inside the business for the sale.
Is likely to go above and beyond, sometimes to a fault.
May be taken advantage of in order to preserve the relationship.
20%
The Lone Wolf
Often one of, if not the highest-performing salespeople in the team.
While external communications are good, internal communication may lack.
They may be a 'maverick' — doing things their own way.
Often overpromising and under-delivering.
18%
The Problem Solver
Is highly adept at discovering the customer's needs, pain points and motivations.
In-depth product knowledge, allowing them to identify solutions quickly.
Reliable and detail-oriented.
14%
From this research, they found that the challenger was the most 'successful' of the five personas, with a 54% likelihood of closing a sale in a complex sales environment, compared to an 11.5% average across the remaining four personas. A more recent study by Gartner, published in 2019, showed that challengers made up almost 50% of 'star performers' in a sales team.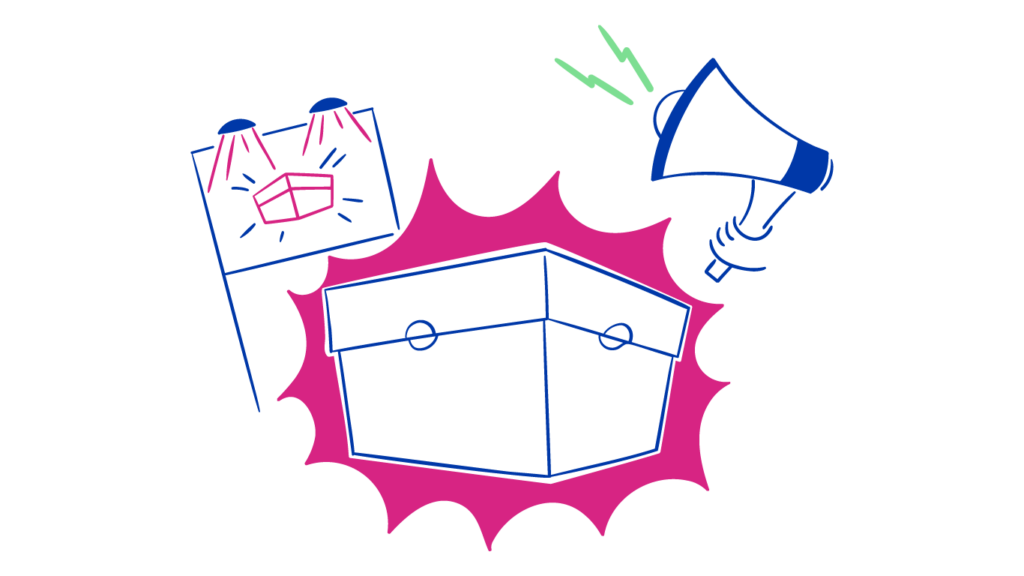 What is the challenger sales model?
As touched on above, the challenger sales model works by teaching prospective clients and customers a new way of thinking about and approaching their issues. Rather than generating sales based on a strong relationship or by competing on cost or underhanded sales tactics, challengers create sales opportunities by presenting a problem to the client accompanied by a new way of thinking.
Sometimes, this can result in a debate or very honest two-way conversation. But, because the challenger has taken the time to understand the prospect's business inside out, their approach is educated and well-received, albeit provocative!
One simple example of this is that a customer might be taking paracetamol for back pain. A challenger would approach this by finding the source of their back pain: perhaps sitting in an unsuitable chair at work or an uncomfortably-firm mattress, and would present a better solution.
Although it's applicable to all sales rep personas, challenger sales representatives are likely to also adopt a 'T-T-T' sales style. The three Ts stand for: Teach, Tailor and Take control.
Benefits of using the challenger model
So, now we understand how the challenger model and its sales tactics work. Let's talk about the benefits of using it in a B2B sales environment:
Offer the customer a unique perspective
Instead of offering your prospects a solution that addresses their current pain points, the challenger sales methodology provides a new perspective and challenges the status quo. By doing so, customers are experiencing a hyper-personalised sales experience from your sales representative that will go above and beyond customer expectations.
Understand what the customer values
By building an in-depth understanding of a customer's business and operations, challengers are able to have honest conversations and gain an understanding of what the customer values. Often, this is time, cost and resource savings. But this could also include environmentally friendly and sustainable alternatives to their current practices.
Far more likely to make a sale
The research on the challenger sales model has shown that those using this sales methodology are 370% more likely to close a sale (54% vs 11.5% average) in a complex sales situation than the other four types of sales reps.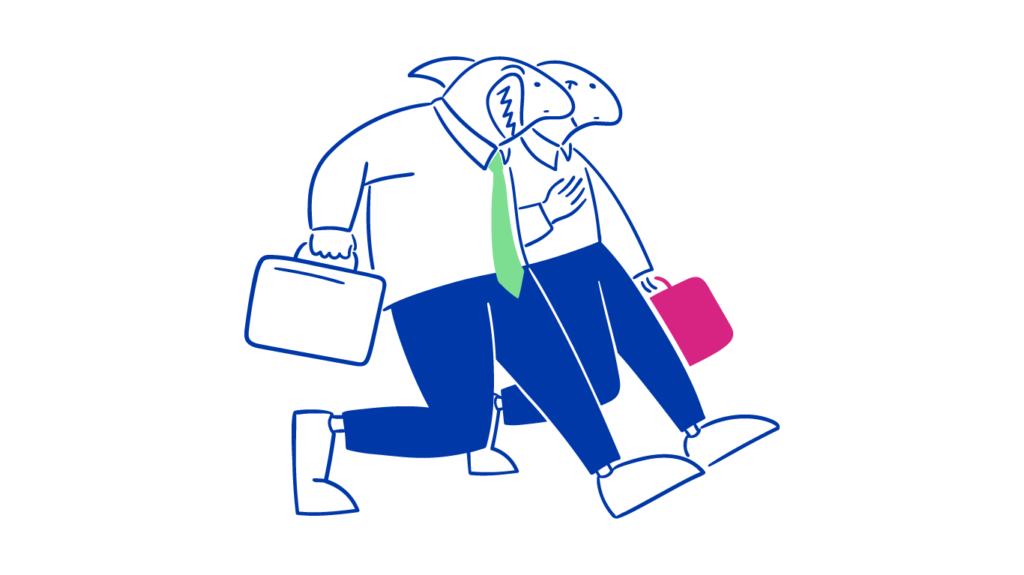 Help your sales team stand out above the crowd
The aggressive, yet useful, nature of the challenger sales model drives a different kind of customer relationship. Often this is built on (sometimes brutal!) honesty, but it is a two-way street that can create healthier relationships and customer loyalty. While the approach can come across as pushy, your sales representative will definitely stand out among the competition!
Three examples of the challenger sales model
To put the challenger sales methodology into practice, here are three examples of how you and your sales reps can use it.
1. You're selling an automated SaaS accounting product to SMEs
Start by researching the CFO (and/or other relevant decision-makers such as Head of Accounting or Accounting Manager) and the business in full.
Get in touch with a decision-maker or gatekeeper and arrange a meeting. You can use FullInfo to find their contact information quickly.
In the meeting, quickly demonstrate authority and credibility by showing what you know about their business as well as current problems likely faced.
Understand their current solution or stopgap to fix this 'pain point', and explore a wider issue that could be occurring. Instead of pitching your product or service at this point, you can start to link back to your accounting product and its benefits. For example: "So, if you had an automated solution that would automatically pull in payroll data for you, that would save time and support the issue of a lack of reliable data, right?"
At this point, back this up with hard data, statistics and a case study about how your solution achieved exactly this for another client — how much time was saved, how they cut down on resources, how they stopped receiving complaints about being underpaid by staff, etc.
Time to create an emotional reaction. Demonstrate what their lives would look like after adopting your solution. Compare their working days if they continue to work the way they do and if they saved time, stress and resources.
Push for a product demo, free trial or other conversions at this point. Take control of the discussion about price and don't leave much space for negotiation until after the initial product demo.
2. You're selling eLearning software to a company that currently does face-to-face training
Start by researching the Head of Learning & Development and the business.
Get in touch with a decision-maker or gatekeeper and arrange a meeting. Remember to focus on their pain points at this stage to get an appointment arranged.
In the meeting, demonstrate what you know about their business as well as the problems they face currently. In this case, it could be costly off-site training, paying for staff to cover shifts where other staff are away and not being able to effectively track paper certificates for compliance requirements.
Understand their current solution or stopgap to fix this 'pain point', and explore the bigger issues that could be occurring. It's not the time to pitch your product yet. Lead with a solution that your product or service will provide. "If you could reduce training costs by moving all of your training online with online certificates and reporting, this would save you time, resources and money, right?"
Now is the time for hard data and case studies. Time saved by moving training online and making it accessible 24/7 on the staff's terms, no longer having to find cover or using paper certificates to track compliance and pass rates, etc.
Drive the emotional impact. What will their new life look like with everything automated and all certificates held securely online? Significant cost savings? More time to focus on other important tasks?
Now push for a product demonstration or free trial.
3. You're selling task management software to a marketing agency
Research their business and way of working (remote or in-house) and the Head of Operations or COO. If possible, try and understand their buying journey and buyer persona.
Book an appointment or meeting. Selling the right concept/pain point at this stage is key, so don't be afraid to challenge as early as this or bring up issues their business may be facing.
In the meeting, show them you understand how their business operates and what challenges it faces. In this case, it could be struggling with team communications, getting projects ready on time or difficult collaboration across multiple departments.
Understand their current solution or stopgap. Remember: Don't pitch at this point. Instead, lead with how your product or service solves the problem, e.g. "If you could have all of your projects, team communications and tasks in one place, along with deadlines and automated email reminders, that would help you to meet your deadlines, right?"
Now, hard data and case studies. Productivity, time saved, customer satisfaction, increase in revenue, capacity for more projects, internal team happiness and collaboration are some of the outcomes you can showcase at this point.
Create an emotional reaction. What does the working day look like with everything in one place? Better collaboration, your team feeling in the loop, time saved, fewer instances of overtime and less stress for staff.
It is finally time to push for a product demonstration or free trial.
FAQs
When should sales organisations consider a new sales approach?
Sales organisations should start by analysing the breakdown of their current sales team and sales process. Is it made up of lone wolves, relationship builders, hard workers or a combination of those? If the sales results are not meeting your expectations, it could be worth adding elements of the challenger sales methodologies to each of your team's current sales styles. We go into this more depth in another article, What Are The Challenger Sales Types? How To Use Them?
When is the challenger sales model more suitable?
While the challenger sales model thrives for complex sales cycles it's less effective in transactional selling. Like consultative selling, it's well-suited to B2B sales that involve high investments, complexity and risk.
Is the challenger sales model still effective?
Yes. The challenger sales model is effective and even more so now. Today's sales reps work in an environment where customers and clients are more likely to research, compare and be aware of what they want. With the wealth of information and competition online, customers are now more informed than ever before. This is a great opportunity for the challenger sales model to thrive by re-educating and making prospective clients aware of new perspectives.
Conclusion
While relationship-building was a staple of sales environments gone by, it has become less and less effective as time goes on. In fact, research from a global study led by the Sales Executive Council showed that, of all sales professional professionals, relationship builders make up only 7% of top performers. However, challengers make up a whopping 40% of top performers. So, the benefits of using the challenger sales model in your business are undeniable!
The first step to sales success is, of course, getting in touch with the right prospects. Fullinfo helps you find their contact details in minutes so you can focus on selling. Try it free here. 
References & further reading
---
---